PCC, local manufacturers launch FAME work-study program
PUEBLO – An impressive group of Pueblo employers and educators joined Pueblo Community College on Monday to announce the launch of the Pueblo chapter of the Federation for Advanced Manufacturing Education (FAME).
FAME was created by Toyota in 2008 to address the existing skills gap in the manufacturing industry by teaching students valuable manufacturing and leadership skills. The program now includes 400 companies nationwide.
The Pueblo chapter was founded by employer partners Trane Technologies, GPS Source, Krage Manufacturing, pewag, Steel City Solar, TR Toppers and Vestas. Key community partners include school districts 60 and 70, the Pueblo Economic Development Corporation and Made in Pueblo, a consortium of Pueblo manufacturing employers. Jeff Shaw, president and CEO of PEDCO, announced Monday that the local R. M. Watts Foundation will donate $5,000 as seed money for the program.
"Trane came to us and identified Pueblo – our community, our workforce, our partners and the college – as having the right pieces to put together a very successful program," said Jennifer Sherman, dean of PCC's business and advanced technology division.
FAME focuses on those who are interested in pursuing a career in manufacturing or a STEM-related field. Students who are selected for the program will have a paid position three days a week with a participating employer and attend classes at PCC the other two days. Recruitment is underway for a fall 2021 start.
Upon graduation from PCC, program participants will be advanced manufacturing technicians with approximately 1,800 hours of on-the-job training, an associate degree and, in many cases, a full-time job offer in a high-paying industry. FAME's in-field placement rate is more than 85 percent nationwide.
The goal of FAME Pueblo is to improve local economic mobility, solve the skilled workforce gap issue, and grow into a multi-solution program that will attract new employers, Sherman said.
"We are in a severe crisis of highly skilled people," said Ted Harvey, plant manager for Trane in Pueblo. He noted that 30 percent of Trane's workforce has been on the job 20 or more years.
"That's a lot of technology expertise," he said. "A lot of people are retiring and that's a big void to fill. (With FAME) we have an opportunity for highly skilled people to go through the training program and help out Pueblo and the region, which is going to be huge. It's going to help build the foundation to make Pueblo stronger in the future."
PCC President Patty Erjavec said the program is an important part of collaboration among K-12 education, higher education and local industry to respond to Pueblo's workforce needs.
"This gives us a wonderful opportunity to continue to recruit new employers and to engage with our current employers because we're not happy with just the status quo," Erjavec said. "We want our current businesses to continue to grow and prosper so that our community grows."
The FAME program is open to high school students and anyone with a high school diploma or GED. PCC is working with both Pueblo school districts to identify high school seniors who may be good candidates for the FAME program.
Students must submit an application by March 31 to be considered for an interview. Orientation will take place in late June. Students can apply at http://bit.ly/PuebloFAME21.
Students, educators and employers can call 719-549-3119 or email jason.falsetto@pueblocc.edu for more information.
Related Articles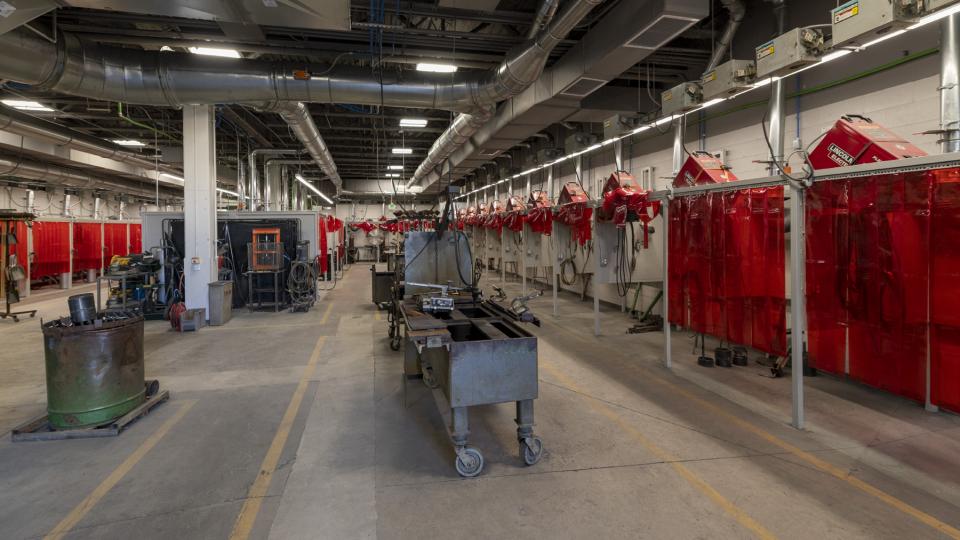 PCC unveils renovated welding labs
PUEBLO – Pueblo Community College on Tuesday unveiled the results of a $1.3 million renovation to its welding labs. Representatives from PCC were joined by...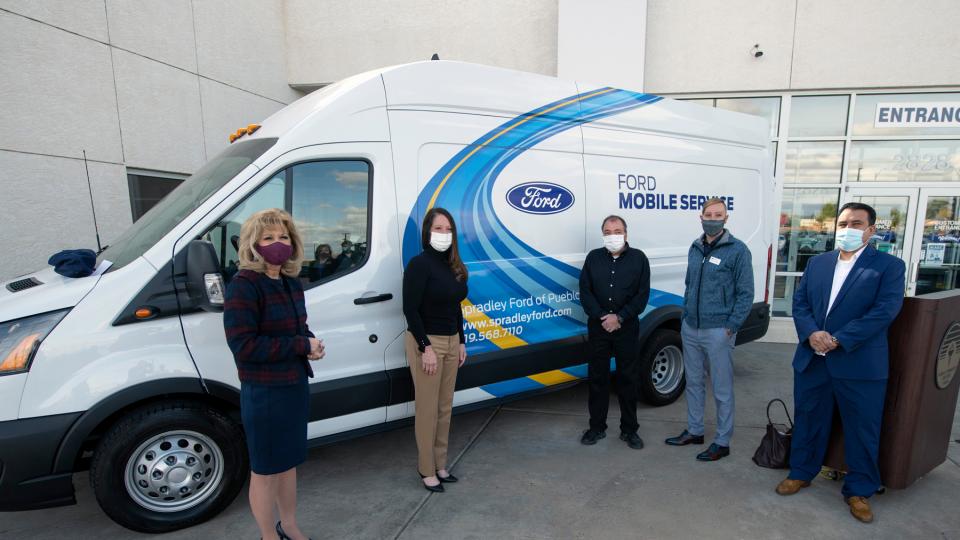 PCC, Ford partner to expand auto students' opportunities
PUEBLO – The automotive service technology program at Pueblo Community College is one of only 50 in the nation to become part of the Ford Motor Company's...