PCC launches medical coding apprenticeship program
PUEBLO – Pueblo Community College will offer a medical coding apprenticeship program at all of its locations this fall, providing expanded opportunities for students and local employers.
The Registered Apprenticeship program is approved by the US Department of Labor Office of Apprenticeship. Students will be hired by local businesses so they can earn money while learning on the job and in the classroom. Employers will have the benefit of training someone who can become an experienced full-time employee after graduation.
"We are very excited to offer medical coding students an apprenticeship where they will not only earn while they learn but also gain the invaluable experience that is an important launch pad to a successful career in the health information technology field," said Ronda Gasperetti, the Health Information Technology faculty member who created the apprenticeship program.
Apprenticeship applicants must be at least 18 years old, have a high school diploma or equivalent, be able to pass a background check, and be willing to commit to the work and study schedule. Students will receive at least 2,000 hours of on-the-job training and 144 hours of online technical instruction over the course of the apprenticeship, working three days a week and completing coursework two days a week. A mentor will be assigned to each apprentice to support them in the workplace. 
"This is a huge opportunity but it does require a solid commitment from the participants," Gasperetti said. "Fortunately, because the classroom aspect of the program is entirely online, students will be able to complete their coursework at times that are best suited to their schedules."
Thornton Medical is one of the Pueblo businesses that has already registered to be an employer partner for the program. The company has provided internships for PCC students with great success, according to its president, Charnell Mayer.
"Thornton Medical is a small team and having individuals come on board with the right education and experience is truly beneficial," Mayer said. "We believe it is important to support the students in PCC programs because they are potentially our future team members. The benefit to this program is that an individual will be able to expand their knowledge in the medical field and we will have someone eager to learn our industry."
After successfully completing the program, students will be eligible to take the American Health Information Management Association Certified Coding Associate exam. The CCA credential is nationally recognized.
Patty Almestica-Huelst is a graduate of PCC's HIT program with an emphasis in medical coding. She now works for a hospital and is pursuing her bachelor's degree.
"I've learned a side of health care that I didn't know existed and that is wide open for growth and success," said Almestica-Huelst. "An apprenticeship allows students to gain real-life experience in the workforce much faster and relates to the schoolwork at the same time."
PCC's apprenticeship program allows employers to provide customized training that meets industry standards; increases employee retention and productivity; reduces recruitment and training costs; and builds a pipeline of well-trained candidates. 
"We anticipate growing over the next five to 10 years and having qualified individuals to grow with us is important," said Mayer. "If someone works with us through this apprenticeship program, they will also be qualified to work in other medical settings with a wealth of knowledge already in place. Having more people who are educated and have hands-on experience will benefit the community."
Students and employers who are interested in the apprenticeship program can contact PCC's apprenticeship coordinators at 719-549-3434. 
Related Articles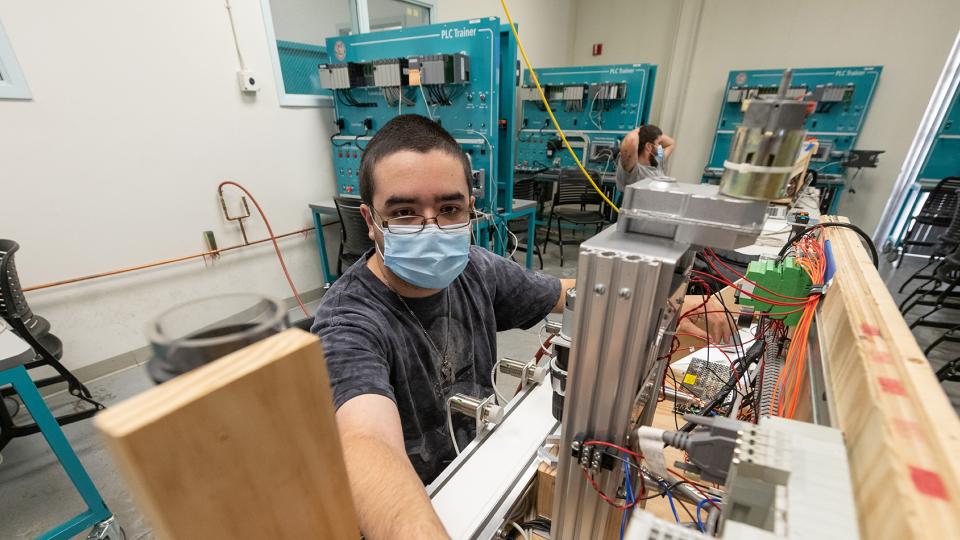 PCC, local manufacturers launch FAME work-study program
PUEBLO – An impressive group of Pueblo employers and educators joined Pueblo Community College on Monday to announce the launch of the Pueblo chapter of the...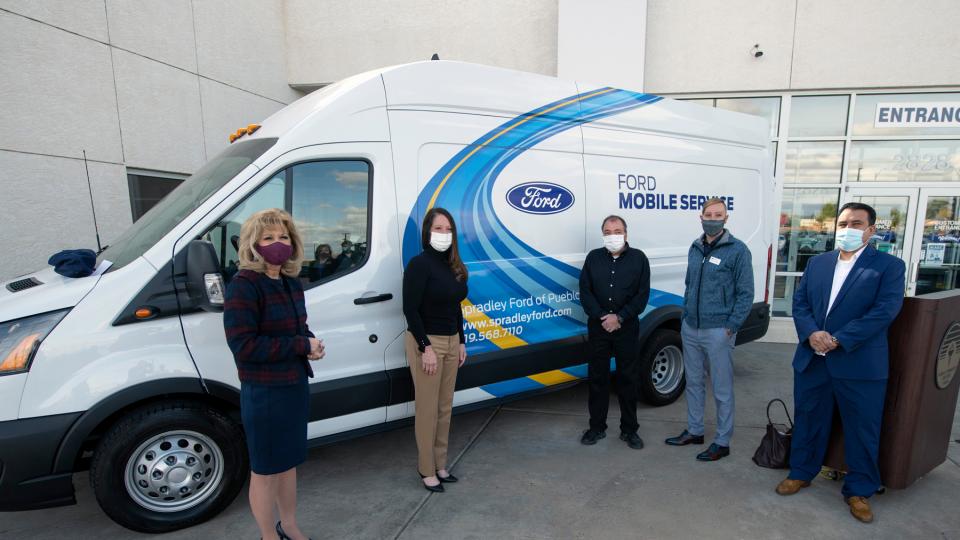 PCC, Ford partner to expand auto students' opportunities
PUEBLO – The automotive service technology program at Pueblo Community College is one of only 50 in the nation to become part of the Ford Motor Company's...