Get one FREE 3-credit class!
Interested in taking a FREE class? PCC President Patty Erjavec is offering new students who register for classes 3 free credits with her 3 on Me offer. This offer covers up to $500 in tuition. To qualify, you simply need to be a Colorado resident and be eligible for the College Opportunity Fund program. To accept this offer, simply apply to PCC. We'll take care of the rest!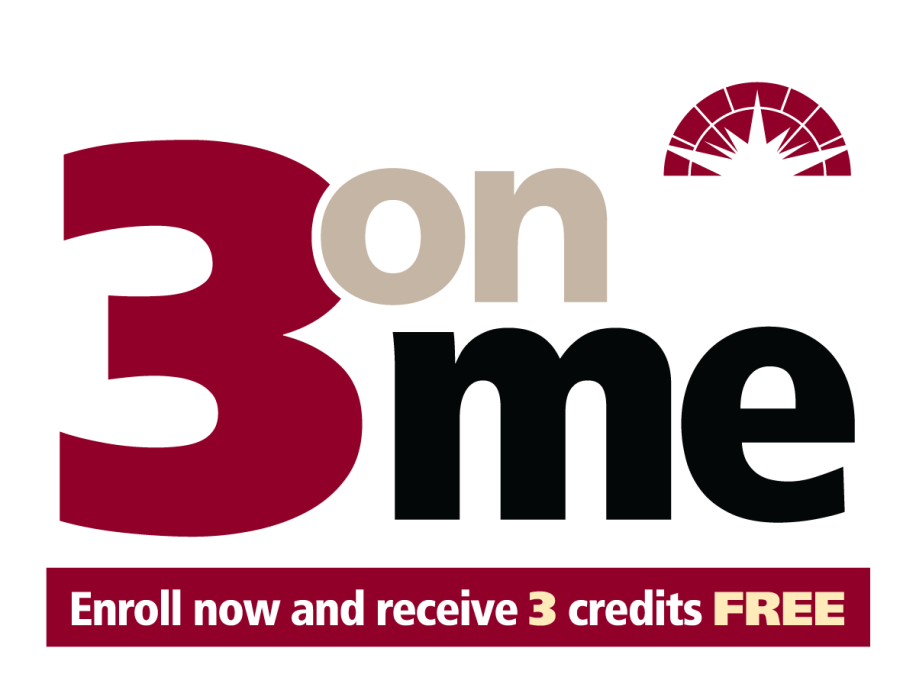 Finally, Education on Your Terms
Do you want classes that are flexible, modern, personal, and affordable — while keeping your safety in mind. Welcome to the future of education at Pueblo Community College.
PCC Flex Classes are built to fit — your needs, your schedule and your life.
PCC Flex: Attend your Class either On Campus or Off Campus – You choose!
Do you learn best in a classroom or lab setting? Or, do you still prefer to have some distance?
PCC Flex Courses are a blend of traditional face-to-face on campus instruction and live online instruction. The delivery of the class is designed to allow students to either be present in a classroom or log in and attend class live online and attend class from any location during the scheduled time. You can even alternate between attending in the classroom or live online depending on what works best for you each day.
Missed a class? We've got that covered. Most courses are recorded for later viewing.
Plus, we have fully online courses and programs, too! These are traditional online courses, where you have no set class time and no required location.
You Can Afford College 
PCC has the most affordable tuition in the region and offers the same quality courses you'll find at a four-year institution for a fraction of the cost. We also have more financial aid and scholarships than ever. It's worth it. You're worth it!
PCC offers Certificates, Associate Degrees, and Bachelor's Degrees. There is a program for you!
Complete the PCC Admissions Application. It's the first step to getting started. 
 
Visit our Virtual Student Services Studio to meet with an Advisor or use the Live Chat below.