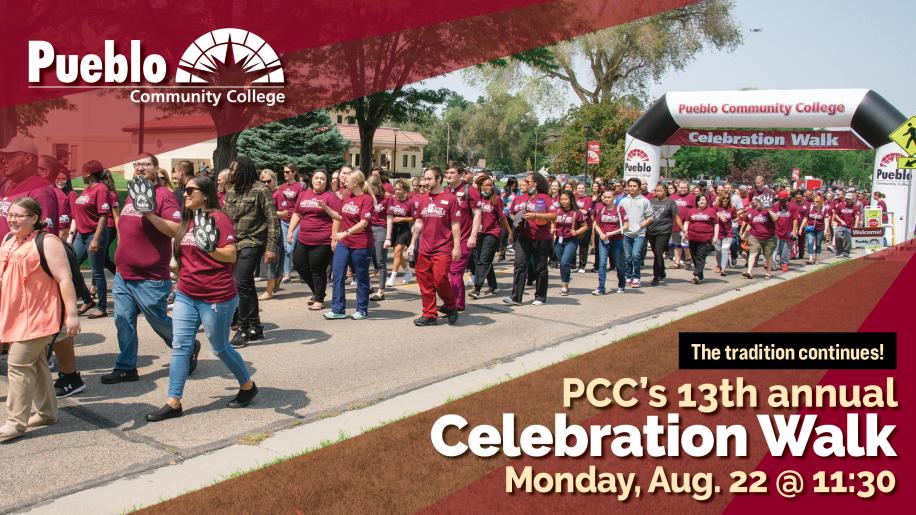 Our Passion is Your Success
At Pueblo Community College, our passion is your success. That's why we have the most affordable tuition of any college or university in southern Colorado and flexible class options to suit your schedule. With more than 70 programs available, you can choose anything from culinary arts to software development. Our personalized student support is second to none; we'll be here for you every step of the way.
Thinking about getting your bachelor's degree? Our courses are guaranteed to transfer to any public four-year school in Colorado and you'll save thousands of dollars in tuition costs. In some cases, you can even get your bachelor's degree at PCC.
We offer the quality education you need to start a successful career. Let's get started!
41%
Percentage of PCC graduates who earn more than those who have a bachelor's degree
9,668
Student population served annually at PCC – we are the largest community college in southern Colorado with 3 campuses and 2 sites
$3,680
Average annual resident tuition
(based on 12 credit hours per semester)
DEGREE AND PROGRAM FINDER
Choose Your Path
Whether you're looking to begin a career, transfer to a university, learn new skills, or change careers - we have a path for you.
The PCC Difference
Worth It
Panther Spotlight
Mike White | Paramedic Graduate
Mike White is a paramedic but you won't see him riding in an ambulance. Instead, you'll find him working in the emergency room at Parkview Medical Center.
The 2020 PCC graduate earned his paramedic certificate in the Emergency Medical Services program. He now is completing his associate degree while he works at the hospital, providing an additional resource for Parkview and its patients.
"I feel that being a paramedic in the emergency department is an amazing opportunity," said White. "You can build really good relationships with the nurses and physicians. One reason I decided to get my paramedic certificate was so I could better understand what we actually do for our patients. It helped me to be a better clinician and in turn improve patient outcomes."
In the News
PCC Cyber League team among best in nation
PUEBLO – PCC's National Cyber League team ranked 45th out of 576 participating teams in the NCL spring competition. PCC competed against two- and four-year colleges throughout the U.S.
The members of team B.Y.O.B. – Bring Your Own Bytes are Matt Aragon, Jeffrey Hoy, Alisha Montgomery, Justin Pack and Russell Venable. Their coach is Tim Gama, a faculty member in PCC's Computer Information Systems program.
Affordability & Flexibility
Finally, Education on Your Terms
PCC Flex Classes are built to fit — your needs, your schedule and your life.
Attend your class either on-campus or off-campus – You choose!
Events
Here's What's Happening
Locations
Let's Take a Walk
Explore more about our locations by selecting a campus name.