Earn While You Learn
Earn and learn with minimal education requirements, built-in wage increases and mentored on-the-job learning. 
Start working quickly in high demand industries, plus track to academic certificate and degree completion pathways. 
What is an apprenticeship?
With an apprenticeship, you can start working and earning wages in the field while you train for your career. After successful completion of related classroom instruction and a job offer from an employer partner, you'll gain real-world experience with on-the-job training. Plus, you'll earn college credits that can be applied to a certificate, associate's degree or even a bachelor's degree. 
Related Technical Instruction (RTI) - minimum of 144 hours, coursework and skill building specific to occupation
On-the-job Learning (OJL/OJT) - 2,000 hours of mentored, workplace experience with an employer partner 
Wage Increases - Two built-in wage increases, based on competency development in occupation related job functions
Nationally Registered Program - Department of Labor (DOL) registered apprenticeship completers will receive a credential of completion, as well as opportunities for additional academic and industry certifications
Get one FREE 3-credit class!
Interested in taking a FREE class? PCC President Patty Erjavec is offering new students who register for classes 3 free credits with her 3 on Me offer. This offer covers up to $500 in tuition. To qualify, you simply need to be a Colorado resident and be eligible for the College Opportunity Fund program. To accept this offer, simply apply to PCC. We'll take care of the rest!
Don't wait – enroll today!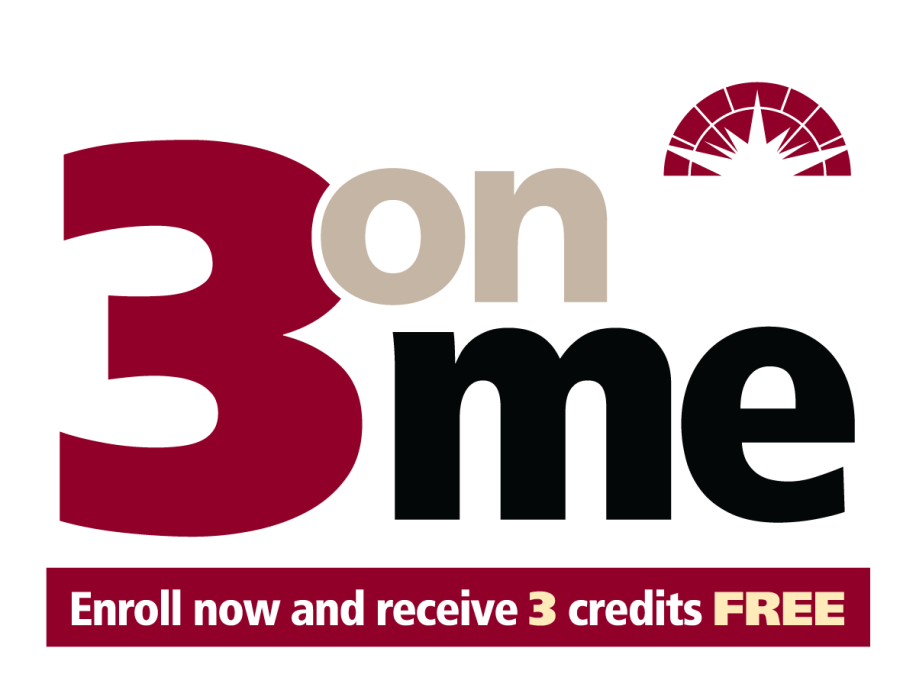 PCC's Apprenticeship Programs
Equal Opportunity Employment Pledge: Pueblo Community College will not discriminate against apprenticeship applicants or apprentices based on RACE, COLOR, RELIGION, NATIONAL ORIGIN, SEX (INCLUDING PREGNANCY AND GENDER IDENTITY), SEXUAL ORIENTATION, GENETIC INFORMATION, OR BECAUSE THEY ARE AN INDIVIDUAL WITH A DISABILITY OR A PERSON 40 YEARS OLD OR OLDER. Pueblo Community College will take affirmative action to provide equal opportunity in apprenticeship and will operate the apprenticeship program as required under Title 29 of the Code of Federal Regulations, part 30.