Guaranteed Transfer Degrees
Get one FREE 3-credit class!
Interested in taking a FREE class? PCC President Patty Erjavec is offering new students who register for classes 3 free credits with her 3 on Me offer. This offer covers up to $500 in tuition. To qualify, you simply need to be a Colorado resident and be eligible for the College Opportunity Fund program. To accept this offer, simply apply to PCC. We'll take care of the rest!
Don't wait – classes start soon!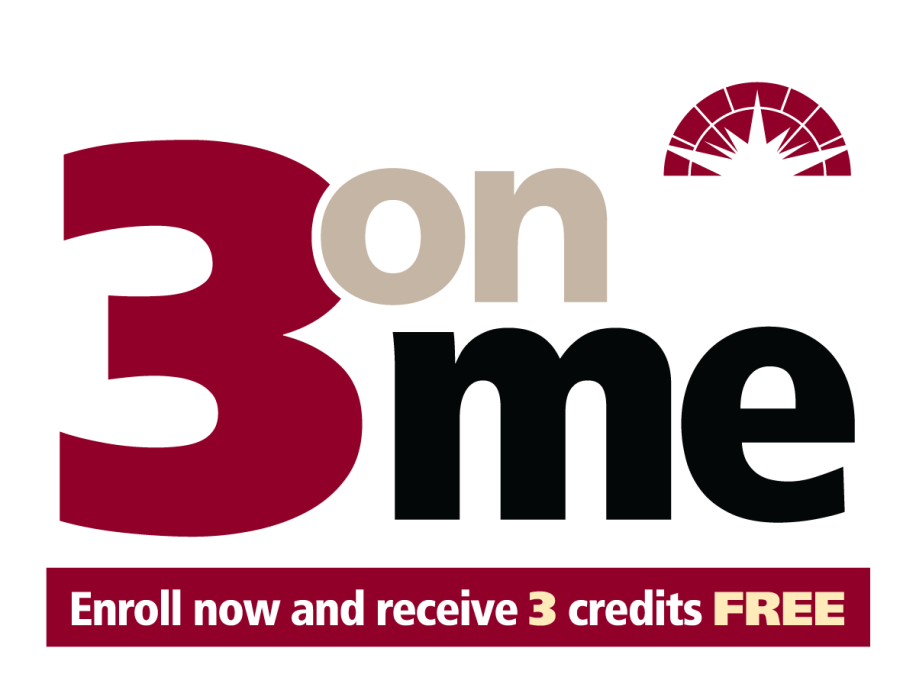 Start here. Transfer anywhere!
Your road map to a four-year degree:
PCC maintains clear transfer guides to help you find your path to a four-year degree. The guides listed below show you the 60 credits that you will complete at PCC, followed by the remaining 60 credits that you will complete at a regional four-year university.
By completing your two-year associate degree at PCC and then transferring to a university to complete a four-year bachelor's degree, you can save thousands of dollars. The state of Colorado maintains common course numbers, titles and content, and many of these courses are guaranteed transfer courses. Ask your advisor about our transfer programs today!
PCC Flex: Attend your Class either On Campus or Off Campus – You choose!
Our programs train you to be at the forefront of what's new--and what's next. We offer the course flexibility you need to fit your education into your busy life.
Do you learn best in a classroom or lab setting? Or, do you still prefer to have some distance? PCC is offering the flexible option to attend class face to face on campus off campus — wherever you choose — using our improved live, interactive online instruction where you attend classes at their regularly scheduled time but participate remotely instead of in a classroom.
You can even alternate between attending face to face or live online depending on what works best for you each day.
Missed a class? We've got that covered. Most courses are recorded for later viewing.
Benefits of starting at PCC:
Small class sizes
Dedicated faculty
Strong student support services
Flexible schedule – many classes are offered on campus, online, nights and weekends
Reduced cost – students who earn an associate degree at PCC and transfer to a university can save more than $10,000
Associate of Applied Science (AAS) degrees are NOT intended to transfer. Some coursework in AAS degrees may be applied toward a transfer degree. Students should refer to the transfer degree section of the academic catalog.
Transferability of credits earned at PCC:
With all degree programs, transfer credit is granted by the college that accepts the credit, not the college where the credit was earned (please be aware that the institution to which you're transferring may not accept classes with "D" grades in transfer). Other colleges can change their policies so it's always a good idea to check with the college where you would like to earn your final degree. At a minimum, you're sure to earn credit at all of the Colorado Community Colleges through this program and you will receive the quality, support and rigor that you would expect at PCC.
For information concerning how to transfer to PCC, please visit our Admissions page.