Student loans are available to help offset educational expenses. Borrowing through student loans should be your last alternative. You should exhaust all other resources of financial assistance, including scholarships, state grants and campus employment, before applying for a student loan.
Student Loan Repayment Services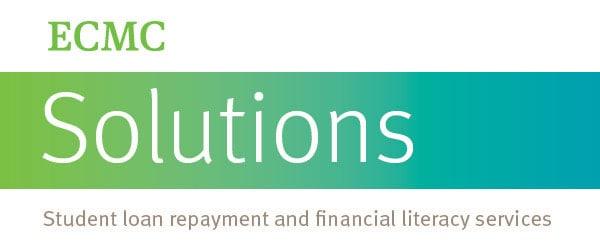 We've teamed up with Solutions at ECMC to answer all of your student loan repayment questions. Solutions is a non-profit organization dedicated to helping students manage educational loans and their resources are available to you free of charge. To contact a Solutions Student Loan Repayment Advisor, email, web chat, or call them at 1-877-331-3262.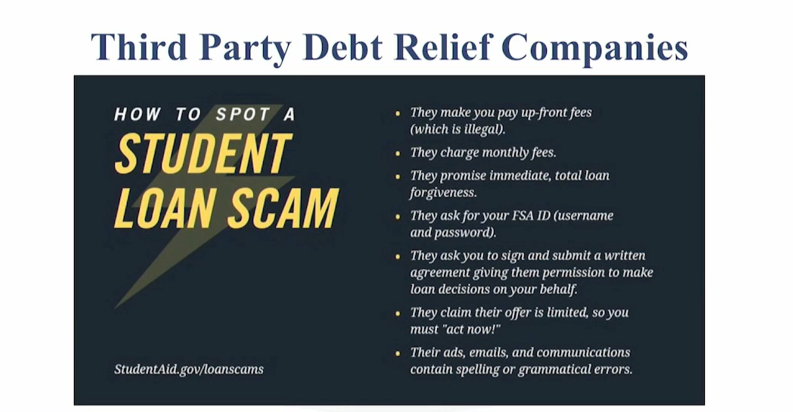 Federal Direct Stafford Loans
There are two kinds of Federal Direct Stafford Loans: subsidized and unsubsidized. Both have the following in common:
They are low-interest loans that must be repaid by the student (visit Federal Student Aid for the current interest rates on these loans).
Origination fees are not to exceed 1.5% of the loan, which will be subtracted from each semester's payment.
Loans are to be used for education-related expenses such as tuition, fees, books, living costs, transportation, and childcare.
Must be repaid once you graduate or if you take fewer than 6 credits per semester (half-time status). 
First-time borrowers of Stafford Loans at Pueblo Community College are subject to a 30-day hold on their first loan disbursement.
There are differences between subsidized and unsubsidized loans:
Federal Direct Subsidized Stafford Loans
Loans remain interest-free while you are enrolled in at least 6 credits in a degree-seeking program (undergraduate or graduate).
As of July 1, 2013, federal limitations were implemented on borrowing Direct Subsidized Stafford Loans. More information regarding this regulation can be found in the Federal Student Aid document Time Limitation on Direct Subsidized Loans.
Federal Direct Unsubsidized Stafford Loans
Loans accrue interest while a student is enrolled in school and during the repayment period.
Visit Federal Student Aid for additional information about these loans.
Federal Direct Stafford Loan Eligibility Requirements:
To be eligible for a Stafford Loan, you must:
Complete a FAFSA and submit all other required documents to PCC.
Be enrolled in a financial aid-eligible degree and/or certificate program and taking 6 or more credits.
Comply with the Satisfactory Academic Progress Policy. View Financial Aid Policies for more information. 
How to Apply for a Federal Direct Stafford Loan:
To accept base Federal Direct Subsidized and/or Federal Direct Unsubsidized Loan Offers, access PCC's website and click on Login.
To enter the portal, enter your S number and password and click Login.
Once in the portal, click on the Financial Aid Award button from the dashboard. Choose Accept Your Awards, select the appropriate aid year and click Submit. You may then accept all or a portion of your loan offer. 
You cannot accept a loan offer until your Financial Aid file is complete and awarded.
Loans will be certified based on the semester(s) offered. If you need to have your loans certified for a different loan period than that offered, or if you wish to borrow subsequent or additional loan funds, please see the Financial Aid Office.
First-time borrowers must complete the Direct Loan Entrance Counseling session and the Direct Loan Master Promissory Note.
Federal Parent PLUS Loan
The Federal PLUS loan can be borrowed by parents of dependent undergraduate students to help pay for the student's education. PLUS loans are typically less expensive than private student loans because PLUS loan borrowing terms are regulated by the U.S. Department of Education. Visit Federal Student Aid for the current interest rate.
PLUS Loans: 
Parents apply each academic year and are approved or denied based on their credit history
If an application is denied, the student usually becomes eligible to borrow up to $4,000 in additional unsubsidized Direct Stafford loans
Visit Federal Student Aid for the current interest rates on PLUS loans
Origination Fee: 4.288% of the loan
Available Repayment Plans: Standard Repayment, Extended Repayment and Graduated Repayment
Private Education Loan
A private education loan is a loan provided by a private lender and is not a form of Title IV funding. Private education loans are expressly for postsecondary education expenses. 
Private Education Loans: 
Private education loans are usually credit based and students may need a co-signer if they decide to apply. 
Students should complete their FAFSA before applying for a private education loan to see if they are eligible for Title IV funding first. 
Any aid received, including a private loan, cannot exceed a student's cost of attendance for the period of enrollment.