Why PCC?
Completing your Associate of Science degree in Biology at PCC will allow you to take the same entry-level courses you'd study at a university. You'll save thousands of dollars and enjoy the benefits of smaller class sizes and personalized attention from your instructors. When you graduate, you'll be prepared to transfer as a junior to one of the following four-year schools in Colorado to complete your bachelor's degree in these areas:
Adams State University (Bachelor of Science, Biology, Cellular and Molecular Biology, Organismal Biology, and Wildlife Biology emphasis)
Colorado Mesa University (BS, Biological Sciences, Biology concentration)
Colorado State University Ft. Collins (BS, Biological Sciences)
Colorado State University Pueblo (BS, Biology)
Fort Lewis College (BS, Biology, General Biology option)
Metropolitan State University of Denver (BS, Biology)
University of Colorado-Boulder (Bachelor of Arts, Ecology and Evolutionary Biology)
University of Colorado-Colorado Springs (BS, Biology)
University of Colorado-Denver (BS, Biology)
University of Northern Colorado (BS, Biological Sciences, Cell and Molecular Biology, Ecology and Evolutionary Biology, Pre-Health and Biomedical Sciences emphasis)
Western State Colorado University (BA, Biology, Cell Biology/Pre-medicine, Environmental Biology and Ecology, General Biology, Pre-allied Health emphasis)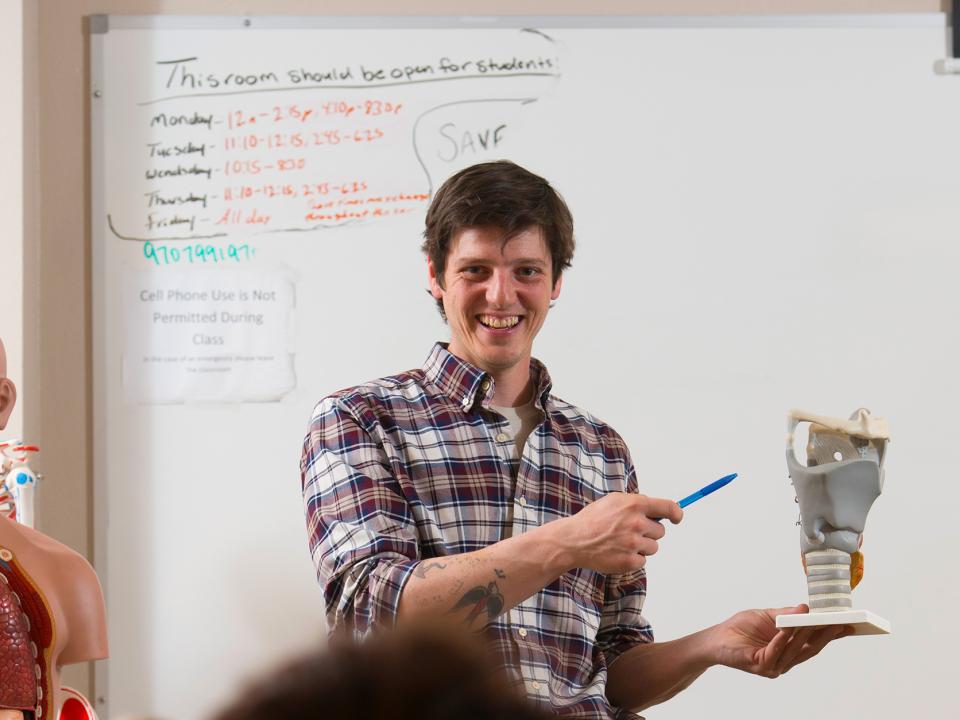 Biology Faculty at PCC Southwest
"In general, I think teaching is a very rewarding job, especially if you are passionate about the subject matter," Feigenbaum said. "But teaching at PCC is by far my favorite place that I have ever worked, mostly because of the hard work and dedication that I see in PCC students year after year..."
What will I learn?
Biology is the study of life and living beings, including their types, growth, structure, evolution, and where and how they live. Modern biology is very broad and has many smaller areas, including the study of animals, plants, cells, genes, and other life science topics. PCC's program will introduce you to the basics of biology and provide a foundation for you to transfer to a four-year school to earn a bachelor's degree.
Degree & Certificate Offerings in Biology:
Biology, AS (with Designation)