Get one FREE 3-credit class!
Interested in taking a FREE class? PCC President Patty Erjavec is offering new students who register for classes 3 free credits with her 3 on Me offer. We hope you will accept this special offer to take the first step toward your success at PCC. To qualify, you simply need to be a Colorado resident and be eligible for the College Opportunity Fund program. To accept this offer, simply apply to PCC. We'll take care of the rest!
Don't wait – classes start soon!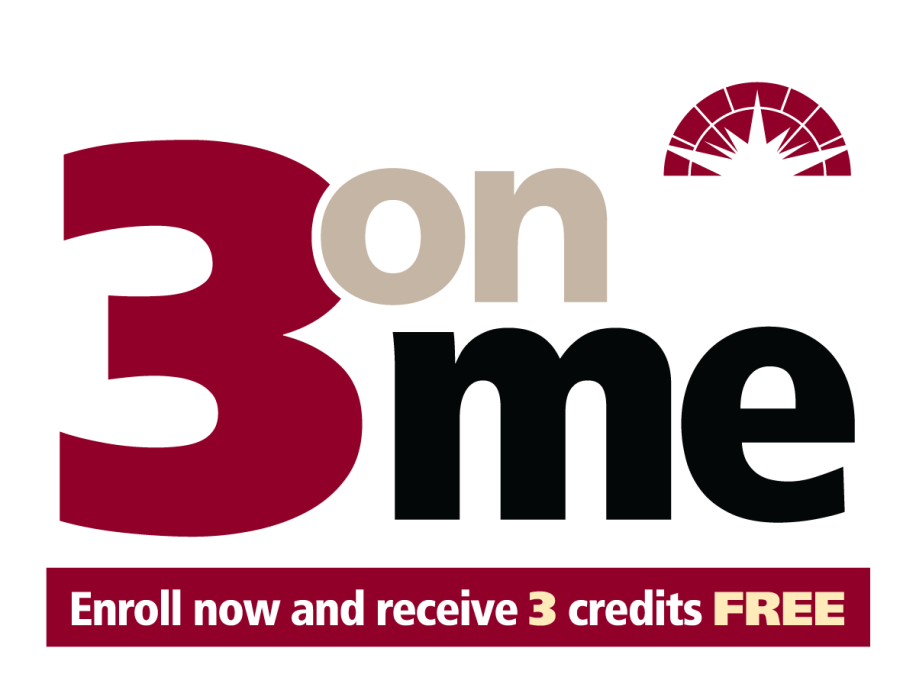 Why PCC?
The Business Management faculty members at PCC have extensive experience working with industry partners. Our instructors understand industry trends as well as the needs of today's employees. They utilize innovative best practices to create courses for today's students.
What will I learn?
Business degrees and certificates provide generalized knowledge with broad applications in the business world. The skills you will learn will include computer literacy, accounting, professionalism and finance, giving you the confidence and competence to work in varied office settings.
Our Business Management program offers multiple options to advance your career:
Business Management Associate of Arts (AA) – This two-year degree has a guaranteed transfer plan to all public Colorado colleges and universities. Students complete 37 general education credits and 23 business-related credits that provide the foundation for a bachelor's degree in Business.
This degree is available fully online. Students have the flexibility to attend full time, part time, online or in the classroom. The online courses are much more affordable compared to online offerings at other institutions and eBooks are readily accessible in the course content.
Business Management Associate of Applied Science (AAS) – This degree prepares students for entry-level positions in marketing, management, sales and entrepreneurship. It is not intended to be a transfer degree but some courses do apply to the AA transfer degree.
Certificate options – Certificates provide specialized training opportunities. Individuals already working in industry may pursue a certificate to expand their skill sets and advance their careers:
The Business Management certificate

teaches job performance skills related to careers in business. It is a short intensive course of study which prepares you for entry-level work. All course work can be applied to the AAS degree.

The Business Fundamentals certificate provides basic skills related to entry-level positions in business or for starting your own small business.
The Entrepreneurship certificate prepares you to open your own business. The certificate includes six classes that introduce you to the fundamentals of sales, marketing, management and accounting. All course work can be applied to the AAS degree.
The Business Office Professional certificate

teaches essential skills for an administrative assistant or support personnel in the office setting.

The Leadership Studies certificate prepares you for a life of learning, leadership and service. It is designed to enhance and develop leadership potential through a curriculum that includes academic courses, seminars and community service opportunities. Upon completion of the curriculum, you should be able to demonstrate personal leadership development; leadership skills such as communication, motivation and team building; critical thinking; leadership theory; and civic engagement.
The Bookkeeping certificate focuses on accounting basics. You will encounter real-world scenarios used in payroll, tax and computerized accounting along with the use of bookkeeping software. (More information can be found on the Accounting web page under Related Links.)
Degree & Certificate Offerings in Business Management:
Business Fundamentals Certificate
Business Management Certificate
Business Office Professional
Business Ownership Certificate
Leadership Studies Mini-Certificate