Enrollment is now open for PCC's Spring Fire Academy! In just one semester you will get the skills you need to start a career as a firefighter. Make great money while helping others and saving lives. Plus, new students will receive 3 FREE credits just for enrolling. This offer covers up to $500 in tuition. Apply today!
Basic Firefighter - Structural (Fire Academy)
Courses Required:
FST 108 - Firefighter Professional Preparation | Credit(s): 1
FST 100 - Firefighter I | Credit(s): 9
FST 107 - Hazardous Materials Operations (Level I) | Credit(s): 3
FST 160 - Candidate Physical Abilities Test Prep | Credit(s): 3
Length: 1 semester – 16 weeks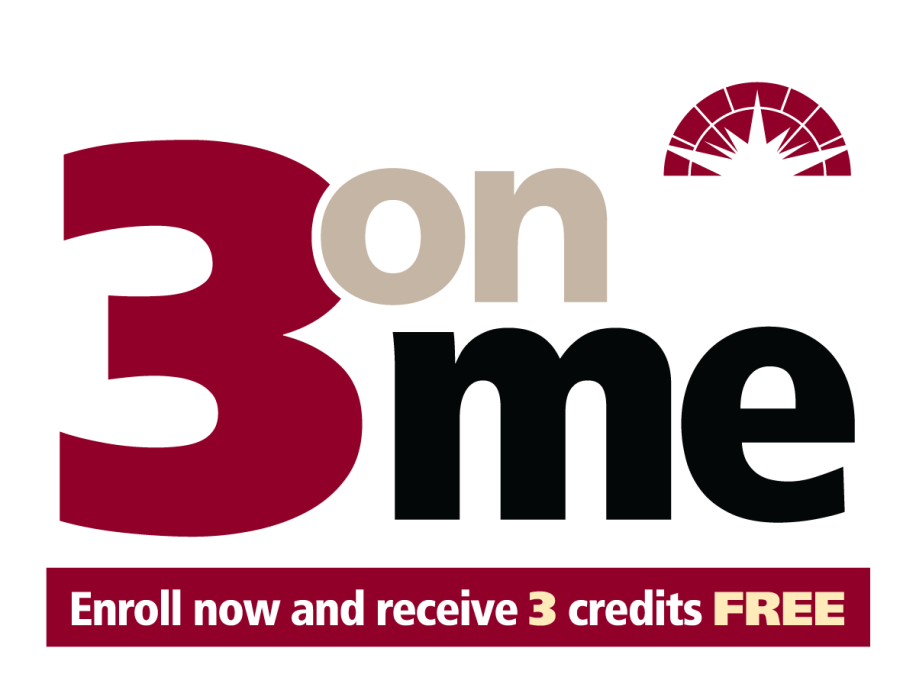 Why PCC?
Each of our instructional staff have at least 10 years of experience in the fire service and have specialized real-world expertise in the topics they teach.
In addition to the Associate of Applied Science degree, PCC offers two certificate programs – one in structural firefighting and one in Wildland firefighting:
Certificate options – Structural Firefighting:
Basic Fire Science 
Basic Firefighter – Structural (fire academy)
Firefighter I 
Fire Officer I  
Fire Prevention and Public Education 
Fire Investigator I 
Vehicle Extrication
Certificate options – Wildland Firefighting:
Wildland Firefighter
Basic Wildland Firefighter (Red Card)
What will I learn?
The Associate of Applied Science (AAS) degree in Fire Science Technology is designed to meet the needs of fire protection and safety personnel. The program will prepare you for a career in fire science or a related field. Courses are offered through traditional classroom instruction, independent study and hands-on training in conjunction with local fire departments.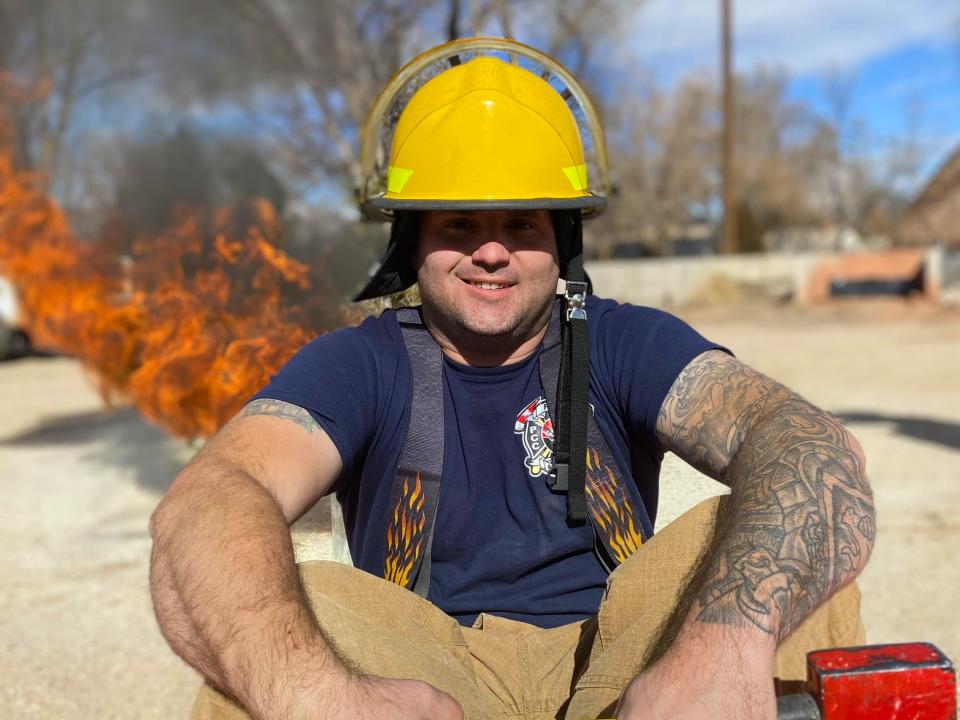 Southwest Fire Science Student
Duston Russell enrolled in Pueblo Community College's Fire Science program in the fall of 2020 and, only a year later, has accepted a conditional offer of employment with the Farmington Fire Department.
He epitomizes hard work and reinvention in a time when re-skilling is the buzzword.
Already a Firefighter?
Consider our online courses to an AAS degree. Your experience counts!
If you have completed the following training — certified by a State or Federal agency, or by an accredited institution of higher education — the following certificates and or credits can be applied toward an AAS Fire Science Technology at no cost to you.
EMT = 12 credits (satisfying the 12 credit requirement for Technical Electives)
Firefighter I = 9 credits
Hazardous Materials Awareness/Operations = 3 credits
It is very common for career firefighters to have all 3 of these certifications. If this is true for you, you may earn 24 credits of a 60 credit degree upon applying to PCC. These classes are automatic transfers and are no cost to the student.
There are other life experiences that could qualify for credit; however, there may be a fee for doing a prior learning assessment (PLA) to determine whether or not they apply. There is also an additional fee per credit if the PLA is accepted. If you have taken required core classes (English, math, etc.) at other colleges/universities, those could also transfer to PCC (transcripts will be needed). You must complete 15 credits through PCC to get the AAS degree here; if you qualify, the the rest could be PLA credits.
PCC will be offering the Firefighter I and HazMat Awareness/Operations courses in hybrid format (classroom portion online then a two week hands-on course at the Pueblo campus). All the other courses will be offered online.
Degree & Certificate Offerings in Fire Science Technology
Fire Sci Structure Academy
Fire Sci: Struct Investigator
Fire Sci: Vehicl Extraction
Fire Science Technology AAS
Fire Science: Fire Fighter I
Firefighter Academy Structural Mini-Certificate