Why PCC?
Learn from professionals working in the field! Our instructors are professionals currently working for local media and computer firms or are entrepreneurs and freelancers. Many instructors have more than 20 years of experience in related fields, bringing current and real-world experience straight into the classroom.
The curriculum in the program is designed to assist you in developing a foundation that gradually builds upon skills previously learned. A fall start is recommended; however, speak with the department chair regarding spring and summer options. Students can pursue an AAS degree or a certificate.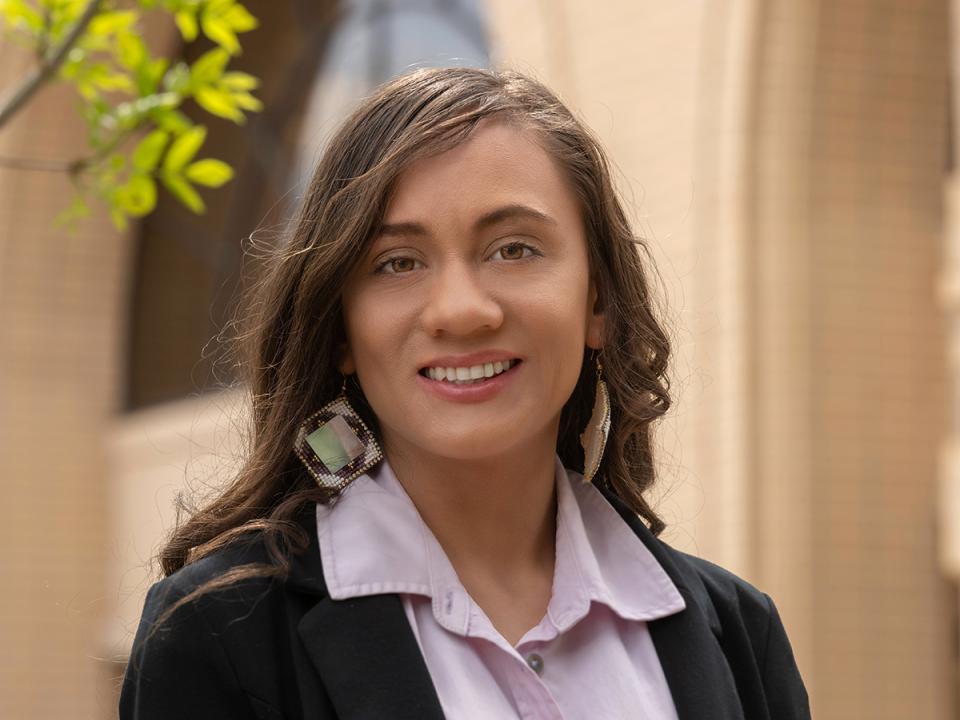 Why did you choose PCC?
I became a mom at age 18. When this happened, I let go of having the university experience. However, I still valued my education and knew I needed to better myself for my children and community. My family encouraged me to start classes at PCC. The quality of education and professors, connections to peers, and campus community made PCC an easy choice when returning to get a second degree. Looking back, I would have chosen this institution to begin my education journey again.
What will I learn?
The Graphic Design program prepares you for an entry-level career in graphic design and production. The program will teach you to use current industry software to design and develop graphic elements which are produced for electronic and print communications. The integrated curriculum includes courses in fine art and design, graphic arts, computer layout and illustration, and small-business planning. Courses are taught on both PC and MAC platforms.
Graphic design is a highly competitive field and your key to starting a career is developing industry-demanded skills and a portfolio to showcase your talents as a layout artist, illustrator and/or website designer. Throughout the program, portfolio development and attaining the best business practices are emphasized with utmost importance.
Prospective students interested in the Mass Communications courses should begin by filling out a free Admissions Application online or go to the New Student Studio at PCC. Please contact the department chair to learn more and confirm your interest in the program.
Degree & Certificate Options in Graphic Design: