Computer Support Technician
Why PCC?
All PCC full-time faculty in the Computer Information Systems program have extensive industry experience. Part-time instructors often work in some area of information technology, ensuring you will have access to the latest industry knowledge.
CIS courses are usually taught with hands-on activities in computer labs. The department has several labs available, one of which is used by students for implementing or troubleshooting computer networks. The department is in the process of creating a server room for the program.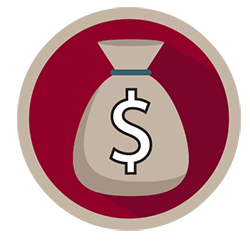 Have you been economically impacted by the COVID-19 pandemic?
You may be eligible for up to $2500 per semester. This is a great opportunity to upskill, reskill or get your degree in Computer Information Systems or Health Information Technology. To learn more, contact Logan Vineyard at 719-296-6112 or Logan.Vineyard@pueblocc.edu. 
What will I learn?
Computer networks are critical parts of almost every organization. Network and computer systems administrators are responsible for the day-to-day operation of these networks. They organize, install and support an organization's computer systems, including local area networks (LANs), wide area networks (WANs), network segments, intranets and other data communication systems.
The CIS program provides training in basic technical computer and networking skills. You will study computer networking, programming and database technologies along with classes that teach the technical aspects of the internet and data communications. The Associate of Applied Science degree in IT System Administration prepares you for an entry-level position in network and system administration.
Degree & Certificate Offerings: