Get one FREE 3-credit class!
Interested in taking a FREE class? PCC President Patty Erjavec is offering new students who register for classes 3 free credits with her 3 on Me offer. We hope you will accept this special offer to take the first step toward your success at PCC. To qualify, you simply need to be a Colorado resident and be eligible for the College Opportunity Fund program. To accept this offer, simply apply to PCC. We'll take care of the rest!
Don't wait – classes start soon!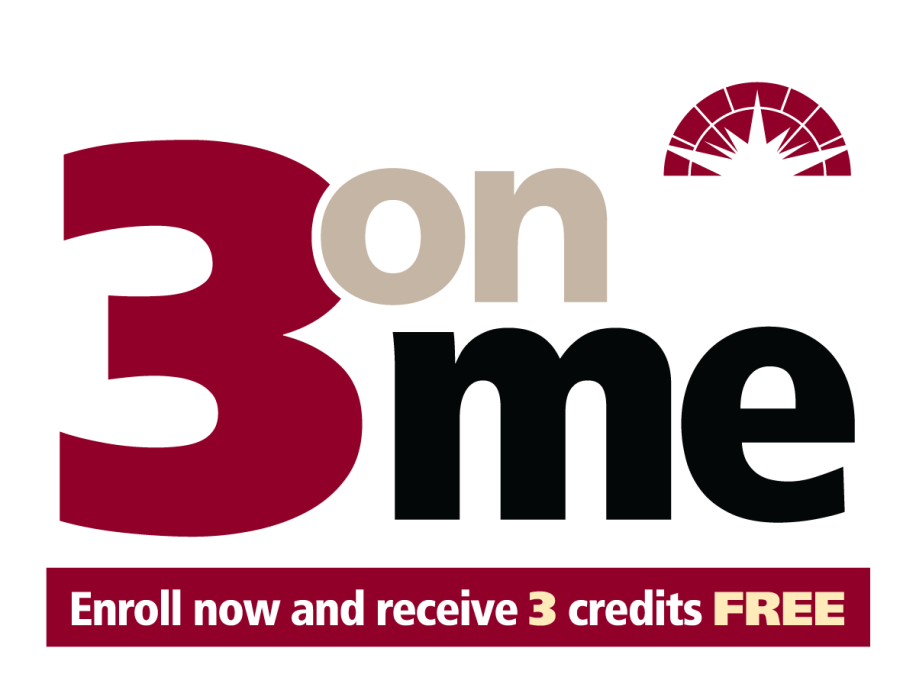 Why PCC?
The PCC Law Enforcement Academy program provides an in-depth analysis of the three components of the criminal justice system – law enforcement, the judicial system and corrections – with special emphasis on criminology, substantive criminal law, procedural criminal law and constitutional law. We place a strong emphasis on reading and comprehension skills, written and verbal communication skills, and empathetic awareness of cultural diversity.
Local departments want to hire our graduates because our standards are higher. In order to pass the academy, you must maintain a score of at least 75% on all tests. Our goal is 90% for our students. In addition, the higher standard means that PCC students are more likely to be successful when taking the statewide Peace Officer Standards and Training (POST) test.
Our Pueblo Law Enforcement Academy instructors range in rank from street/road officers to command staff from the SO and PD and include a retired district attorney and retired judge. All lead skills instructors meet or exceed POST requirements for instruction in their skills area. Their experience ranges from five to 45 years in the field.
All POST academies are required to provide the same curriculum and training throughout the state. We feel the leadership of our academy and the knowledge and experience of our instructional staff put us a step ahead of other academies.
The Southwest Regional Law Enforcement Academy in Mancos includes 30 instructors who are active police officers representing nine local agencies in the southwest region of Colorado. Currently, instructors range in rank from street officers to chiefs of police. All lead skills instructors meet or exceed POST requirements for instruction in their skills area. Instructors' experience ranges from three to 35 years in the field.
The location of the Southwest Campus allows the academy to be housed in a building designated for use by law enforcement. The Colorado State Patrol occupies an office within the building, allowing students direct exposure to active duty officers. In addition, the campus recently renovated its gym with new equipment to enhance the physical fitness program requirements.  
What will I learn?
Training includes, but is not limited to, criminal process, judicial process, Colorado Criminal Code, patrol and investigation techniques, firearms, driving and arrest control. You also will be exposed to scenario-based training where you apply what you have learned to specific situations.
Upon completion of the program, you will have the basic foundation of knowledge to successfully complete the statewide POST exam. POST curriculum requires 556 hours of specified training. Our academy offers 684-775 hours with most of the extra hours dedicated to teaching officer safety and high-liability skills such as firearms, driving and arrest control.
Degree requirements
Total credits: 67
General education – 15 credits
Core curriculum – 37 credits
Related requirements – 15 credits
Degree & Certificate Offerings in Law Enforcement:
Law Enforcement Academy Certificate
Police Science Certificate