Earn a health care credential at no cost!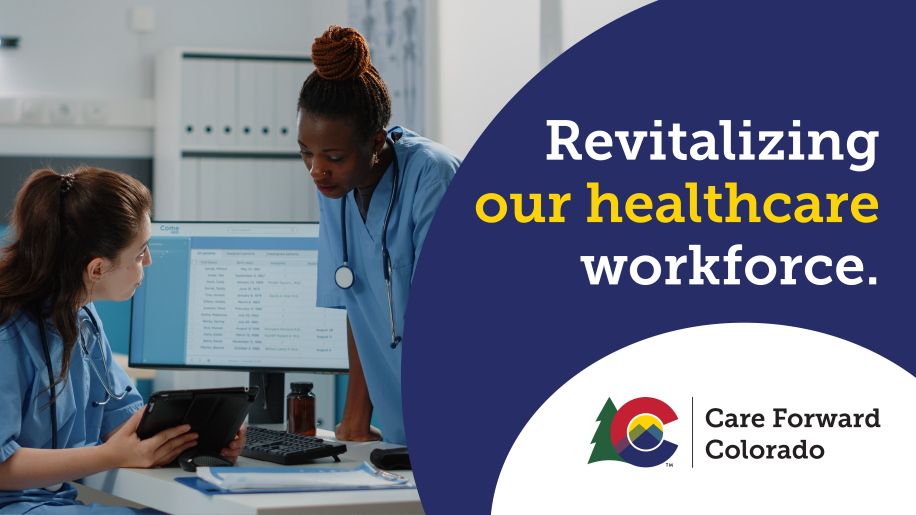 Students who enroll in specific short-term health care training programs at PCC will pay nothing, thanks to the new Care Forward Colorado program.
The qualifying programs available at PCC are:
Why PCC?
Medical assistants fill a vital role in the success of a medical practice and serve as a liaison between the physician and patients. PCC's experienced Medical Assistant faculty members will guide you as you learn on state-of-the-art equipment such as an EKG machine, modern examination tables, and training devices and equipment. 
Get Paid to Start your Career in Healthcare with an Apprenticeship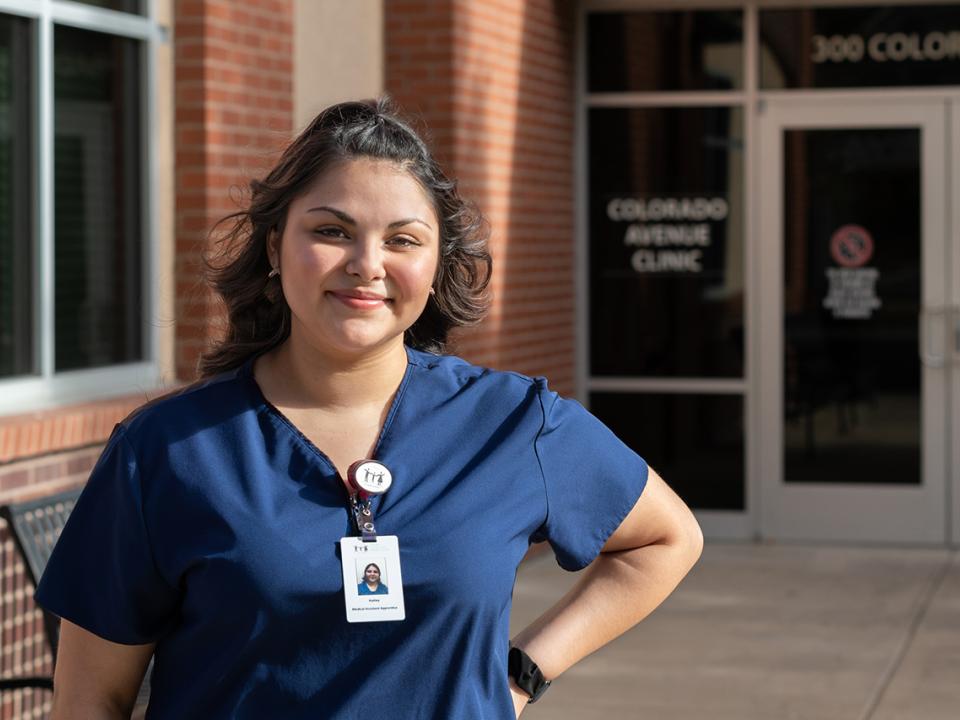 Medical Assisting Apprentice
As one of the first students to enroll in the Pueblo Community College medical assistant apprenticeship program, Hailey Adame is discovering the many benefits of earning while she learns.
Adame, 19, is a first-generation college student. She enrolled in a four-year school right after high school but discovered that wasn't the right path for her.
What will I learn?
Medical assistants play a key role in gathering vital information for the provider and working with different insurance companies on a regular basis. PCC's program prepares you to work in the front and back office of a medical practice. You will perform clinical duties such as drawing blood, giving patient injections, performing various lab tests, taking patient histories and measuring vital signs.
You will also gain skills in medical office administration and financial management, medical terminology, and medical billing and coding procedures. You will have one clinical rotation and a test prep course to prepare for the Registered Medical Assistant national examination.
Degree requirements
Total credits: 61
General education – 15 credits
Core curriculum – 40 credits
Electives – 6 credits
Professional Licensure Disclosure
The licensure requirements for Medical Assistant may differ between all 50 states and U.S. territories.  
Pueblo Community College (PCC) recommends each student visit Medical Assistant Licensing Boards - AAPA to identify the program requirements for each state in which you plan to live and practice.  
PCC can only guarantee that the requirements for the state of Colorado are met with our program. The program does not meet requirements in other states. Colorado Medical Assistant Certification 
PCC has not determined if the Medical Assistant meets applicable state requirements for the following states and territories: Alabama, Alaska, Arizona, Arkansas, California, Connecticut, District of Columbia, Delaware, Florida, Georgia, Hawaii, Idaho, Illinois, Indiana, Iowa, Kansas, Kentucky, Louisiana, Maine, Maryland, Michigan, Minnesota, Mississippi, Missouri, Montana, Nebraska, Nevada, New Hampshire, New Jersey, New Mexico, New York, North Dakota, Ohio, Oklahoma, Oregon, Pennsylvania, Rhode Island, South Carolina, South Dakota, Tennessee, Texas, Utah, Vermont, Virginia, Washington, West Virginia, Wisconsin, Wyoming, American Samoa, Guam, Northern Mariana Islands, Puerto Rico, and the U.S. Virgin Islands.
 
Degree & Certificate Offerings for Medical Assistant Program
Medical Assistant Certificate