Software Development & Security
Why PCC?
PCC's Software Development and Security program provides training that will enable you to develop, create and modify general computer applications software or specialized utility programs. You will be able to analyze user needs and develop software solutions.
All of our full-time faculty members in the Computer Information Systems program have extensive industry experience and part-time instructors often work in some area of information technology.  
We offer a dedicated server room that provides you a real-world, hands-on experience as you learn. You also have access to educational software and study materials from the following companies: VMware, Oracle, Red Hat and Microsoft.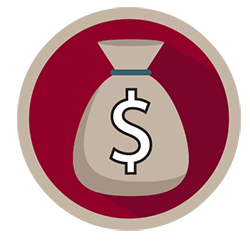 Have you been economically impacted by the COVID-19 pandemic?
You may be eligible for up to $2500 per semester. This is a great opportunity to upskill, reskill or get your degree in Computer Information Systems or Health Information Technology. To learn more, contact Logan Vineyard at 719-296-6112 or Logan.Vineyard@pueblocc.edu. 
What will I learn?
Our CIS program provides you with training in basic technical computer and networking skills. You will study computer programming (JAVA), database development fundamentals, design and development of software applications, analyzing business problems and designing solutions, Structured Query Language (SQL), client scripting (JavaScript) and mobile app development.
You will also take classes that teach the technical aspects of the internet and data communications.
Degree & Certificate Offerings in Software Development & Security: