Secure Software Development, BAS
Why PCC?
The National Security Agency and Department of Homeland Security designated PCC a National Center of Academic Excellence in Cyber Defense Education in 2017. This designation ensures that you are getting the best instruction available and offers your future employers the assurance that you are well qualified in the rapidly growing CIS industry. 
Our instructors have extensive industry experience and part-time instructors often hold current positions in the information technology industry. Our cyber lab and cyber server room support real-world, hands-on classroom activities for our software development, cybersecurity, networking, Windows and Linux system administration and forensics, and cyber labs.
Our department is a member of the following education academies, which provide educational content and software: Red Hat, Oracle, VMware, Microsoft and CompTIA. 
The cyber server room hosts the following technology in support of the CIS department: Synergy 12000 Frame with (3) Synergy 480 Gen10 CTO Servers, (1) ProLiant DL360 Gen9 4LFF Server, Apollo r2600 24SFF Chassis with (2) XL170r Gen9 Servers, (20) HP ProLiant DL 360 Gen8 Servers, Nimble Storage HF20 Array, FlexNetwork 5510 Switches, KVM console and switch, UPS, Aruba IAP-304 AP's, IoT hardware, raised floor with production, test and practice racks.
Course work for the Bachelor of Applied Science degree in Secure Software Development can be completed in traditional, hybrid, or online format.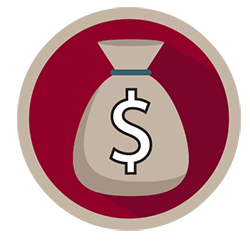 Have you been economically impacted by the COVID-19 pandemic?
You may be eligible for up to $2500 per semester. This is a great opportunity to upskill, reskill or get your degree in Computer Information Systems or Health Information Technology. To learn more, contact Logan Vineyard at 719-296-6112 or Logan.Vineyard@pueblocc.edu.
24%
Employment of software developers is projected to grow 24% through 2026.
Top 10
Software Development is one of the top ten occupations in Colorado.
$92K
Secure Software Developers earn an average salary of $92,000/year.
What will I learn?
This program prepares you to become a programmer in secure software development. You will acquire skills by using multiple programming languages and databases and implement component security using best practices. You will also design, develop and test secure software applications; conduct software penetration testing; and provide recommendations for reducing computer security risks.
This degree also focuses on critical elements of software security and implementing techniques for mitigating security risks. You will identify and develop software solutions to threats and attacks in order to minimize risk and protect privacy.
Degree & Certificate Offerings in Secure Software Development: