Why PCC?
A surgical technologist is a vital member of the operating room team. Through quality classroom and hands-on training, PCC's experienced instructors will prepare you to immediately assume the wide range of entry-level responsibilities in the profession of Surgical Technology.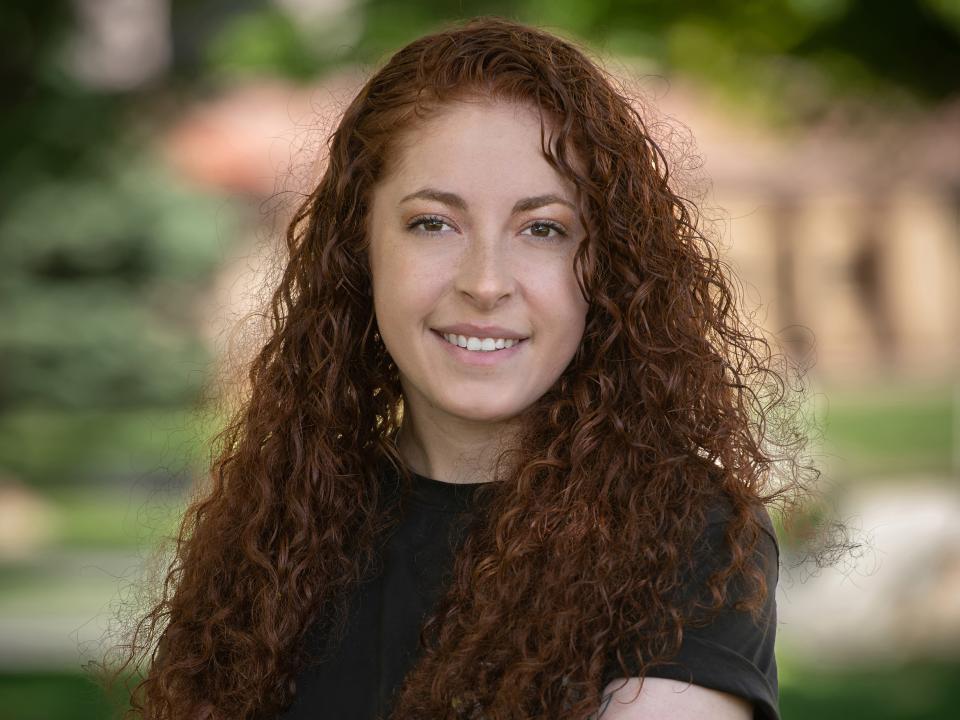 Surgical Technology Graduate
Whether discussing her career or road trips, Amber Anger is ready to explore.
The 2023 graduate of PCC's surgical technology program is preparing for her first big move – to North Carolina, where she was offered a position at Duke Regional Hospital. The facility is part of the renowned Duke University Health System. 
Anger got the job the same day she interviewed for it.
"I was over the moon," she said. "I feel like that is where I should be."
What will I learn?
PCC's Surgical Technology program will provide you with entry-level experience in surgical techniques, patient preparation, preparing the OR, creating and maintaining a sterile field, scrubbing, gowning and gloving, draping, and utilizing surgical case management. You will learn how to apply hemostasis; use sutures, needles and stapling devices; handle specimens; understand surgical pharmacology and anesthesia; prepare controlled medications on the sterile field; apply wound care and dressing applications; and utilize the principles of asepsis.
Additionally, you will be prepared to handle sharps safely; manage surgical instrumentation, supplies and equipment during surgical procedures; perform surgical counts; and carry out the necessary skills needed to process and sterilize instrumentation and supplies properly.
Finally, you will participate in extensive clinical rotations within hospitals and ambulatory surgery centers to gain experience working in the operating room with certified surgical technologists, surgeons, anesthesiologists, circulating nurses and other qualified OR team members.
After successfully completing the program, you will be eligible to sit for the National Certification Exam for Surgical Technology given by the National Board of Surgical Technology and Surgical Assisting (NBSTSA). Upon passing the exam, you can practice as a Certified Surgical Technologist (CST).
Professional Licensure Disclosure
The licensure requirements for Surgical Technology may differ between all 50 states and U.S. territories.  
Pueblo Community College (PCC) recommends each student visit National Board of Surgical Technology and Surgical Assisting to identify the program requirements for each state in which you plan to live and practice.  
PCC can only guarantee that the requirements for the state of Colorado are met with our program.
Colorado Surgical Assistant and Surgical Technologist  
PCC has not determined if the Surgical Technology meets applicable state requirements for the following states and territories: Alabama, Alaska, Arizona, Arkansas, California, Connecticut, District of Columbia, Delaware, Florida, Georgia, Hawaii, Idaho, Illinois, Indiana, Iowa, Kansas, Kentucky, Louisiana, Maine, Maryland, Michigan, Minnesota, Mississippi, Missouri, Montana, Nebraska, Nevada, New Hampshire, New Jersey, New Mexico, New York, North Dakota, Ohio, Oklahoma, Oregon, Pennsylvania, Rhode Island, South Carolina, South Dakota, Tennessee, Texas, Utah, Vermont, Virginia, Washington, West Virginia, Wisconsin, Wyoming, American Samoa, Guam, Northern Mariana Islands, Puerto Rico, and the U.S. Virgin Islands.
Degree & Certificate Offerings in Surgical Technology: