Why PCC?
Completing your Associate of Arts degree in Studio Art at PCC will allow you to take the same entry-level courses you'd study at a university. You'll save thousands of dollars and enjoy the benefits of smaller class sizes and personalized attention from your instructors.
When you graduate, you'll be prepared to transfer as a junior to one of the following four-year schools in Colorado to complete your bachelor's degree in these areas:
Adams State University (Bachelor of Arts, Liberal Arts, Studio Art emphasis)
Colorado Mesa University (Bachelor of Fine Arts, Art, Studio Art concentration)
Colorado State University-Fort Collins (BA, Art, Studio concentration)
Colorado State University-Pueblo (BA, Art)
Fort Lewis College (BA, Art, Art option)
Metropolitan State University of Denver (BA, Art)
University of Colorado-Boulder (BA, Studio Arts)
University of Colorado-Colorado Springs (BA, Visual and Performing Arts, Visual Art option)
University of Colorado-Denver (BA, Fine Arts, Studio Art emphasis)
University of Northern Colorado (BA, Art and Design, Art emphasis)
Western State Colorado University (BA, Art, Studio Art emphasis)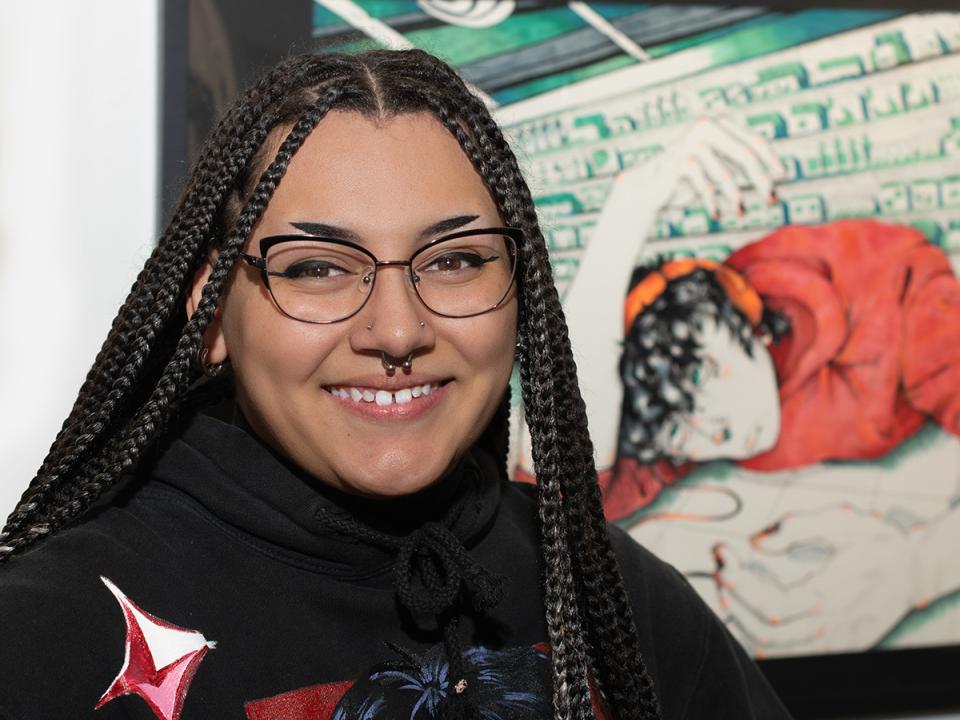 What aspect of your time at PCC has been the most meaningful?
The time I spent meeting new people and making friends in the art department. It's nice to surround yourself with people you can communicate with and relate to. The other meaningful part was the time I spent working in the library on campus. It changed me as a person and was a wonderful home for me while I was working there.
What will I learn?
Studio Art teaches you both how to make art and understand how it is made. You will study drawing, painting, ceramics and photography in detail. This program includes courses that are common to all Colorado four-year institutions.
Studio Art, AA (with Designation)