James Cordova
"Our program offers a family-oriented environment that lets the student know we have an open-door policy and we will always be available to help," he said. "I often say that we are in the business of changing lives."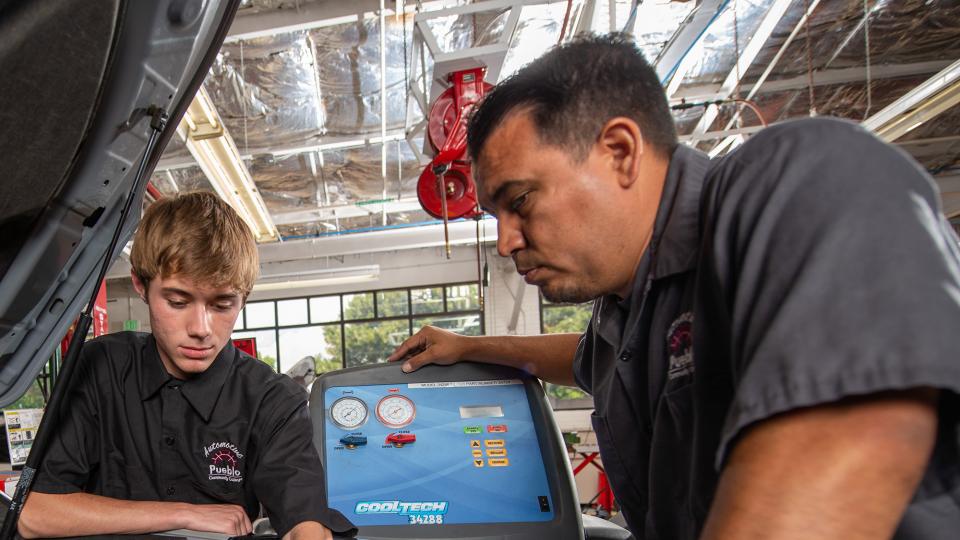 Like the other members of PCC's Automotive Service Technology faculty and staff, Department Chair James Cordova is also a graduate of the program.
These instructors have been through everything their students learn, earning hundreds of training certificates. Their commitment to high program standards has led to major partnerships with Subaru University, Snap-on Tools and the Ford Automotive Career Exploration program, all of which directly benefit PCC students.
"The professional experience and development that students and staff can obtain is priceless in terms of industry information and knowledge," said Cordova. "I feel that our most important asset is the student and the impact we can have on them while they're here and after they graduate."
In addition to providing a top-notch education, Cordova takes immense pride in his instructors' relationships with students.
Our program offers a family-oriented environment that lets the student know we have an open-door policy and we will always be available to help," he said. "I often say that we are in the business of changing lives.