Jeanelle Soto-Quintana
"PCC is the perfect place to learn how to be a college student and learn how to be whatever it is that you want to be – for much less money. I sent my own children here first!"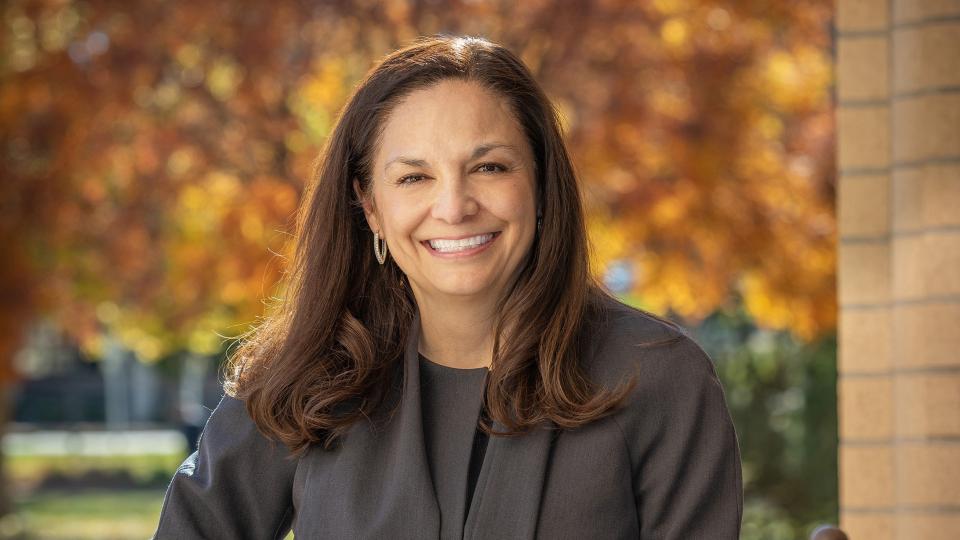 Jeanelle Soto-Quintana's path as a first-generation student wasn't a smooth one at first – and that's just one of the reasons she's become such a valuable resource for the students she works with at PCC as the director of pre-college programs.
"My first year at college, I was placed on academic probation because I had no idea what I was doing and didn't have anyone at home to ask for help," she said. "I was overwhelmed with the campus, somewhat intimidated by the professors and staff and I felt like everyone else knew something that I didn't – so I continued to pretend and my attendance was poor until I began to meet students like me."  
A combination of things helped her find her way – a Chicano Studies class with an engaged professor and classmates, a connection with the Pueblo Hispanic Education Foundation and its resources, and a willingness to become more involved on campus. 
"I began to learn the importance of networking (and) began participating with campus events and attended leadership conferences," she said. "During my junior year, I attended a national MEChA (Movimiento Estudiantil Chicanx de Aztlán) conference with about 30 of my peers."
Jeanelle earned a bachelor's degree in sociology and a master's in business administration from the University of Southern Colorado (now Colorado State University Pueblo). 
She advises all new students – especially those who are the first in their family to attend college – to seek campus resources before they need help.
"Don't be afraid to meet new people. Get involved – attend campus events; join an affinity group or club; create a study group to improve your school habits," she said. "Bring your family to campus and show them the places that are important to you."
PCC's culture can ease the transition, she said.
"PCC is big enough to provide the college experience and small enough so you don't get lost or ignored. Staff and faculty truly care about their students," she said. "It is the perfect place to learn how to be a college student and learn how to be whatever it is that you want to be – for much less money. I sent my own children here first!"
Related Articles
PCC Gateway to College program receives national recognition
PUEBLO – The Gateway to College program at Pueblo Community College was recognized nationally for exceeding all key benchmarks for the 2020-21 academic year...