PCC honors 2022 employees of the year
PUEBLO – Pueblo Community College recognized its 2022 employees of the year at its annual Spring Kickoff employee appreciation breakfast Wednesday morning.
Winners are selected in four categories – faculty member, part-time instructor, administrative/professional/technical and classified. The 2022 recipients are Tim Brotherton (part-time instructor), Alejandra de Anda (APT), Kari Monack (classified) and Johanna Parkhurst (faculty).
"The four employees being recognized for their outstanding contributions to the role and mission of Pueblo Community College in 2022 could not be more deserving," said PCC President Patty Erjavec. "Each exemplifies a genuine commitment to student success and is consistently generous in sharing of their time, talents and scholarship. We are privileged here at PCC to have a team of over 600 individuals and Tim, Kari, Alejandra and Johanna represent their colleagues so well. It is an honor to work with such outstanding individuals and to be able to recognize them in this special way."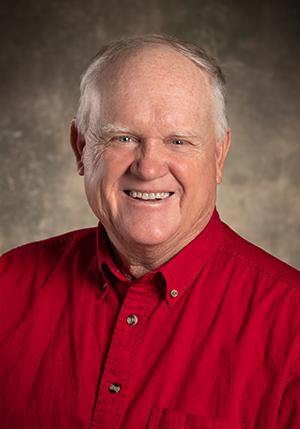 Tim Brotherton has been a part-time instructor at PCC since 2009. He teaches courses in early childhood education and political science.
Brotherton is known for his smile and positive attitude. Students and colleagues emphasize his friendliness and willingness to help as two things that set him apart.
As one colleague noted, "Tim is exceptionally grateful for people and appreciates every opportunity to teach and work with students."
In fall 2022, PCC experienced a significant increase in its number of social science classes. Brotherton immediately jumped in to cover additional courses in history and political science, ensuring that students would be able to take the classes they needed.
He is a retired middle school teacher and longtime leader in Pueblo's Fellowship of Christian Athletes chapter.
Through his everyday actions, he consistently exemplifies the PCC Promise.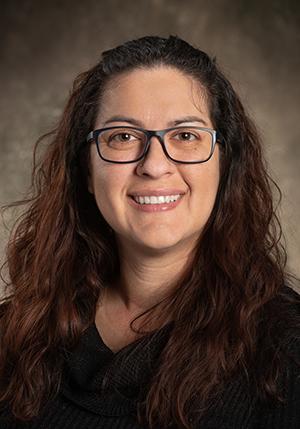 Alejandra de Anda's supervisor calls her "the glue that holds our department together."
She recently was named manager of operation for Pueblo Corporate College at PCC. From 2011-2022, she worked with the Corporate College as a solutions specialist, but her time with the division began in 2009 when she joined the team in a work-study position.
During her tenure, de Anda has established herself as one whose motivation, helpful attitude and knowledge are integral to the success of her department. Among her current and past responsibilities are coordinating all online training programs, overseeing the annual Kids College program and developing standard operating procedures.
One Corporate College instructor described a problem he had with an early-morning class – a situation that made it necessary for him to phone de Anda at 5 a.m. Not only did she answer the call, she solved the problem before the class began at 6. 
Born in California, de Anda moved to Pueblo at age 4. Her first language is Spanish and she is a first-generation college graduate. She earned her associate degree in psychology at PCC and her bachelor's degree, also in psychology, at Colorado State University Pueblo. 
Her interests include cooking, baking, reading, and watching movies and TV shows.
In the words of one of the people who nominated her, "She is internally motivated and her positive personality has been an asset to the Pueblo Corporate College and PCC. She is a hard worker and truly wants only the best for her colleagues and the students. Alejandra leads by example and consistently represents PCC with a high level of professionalism."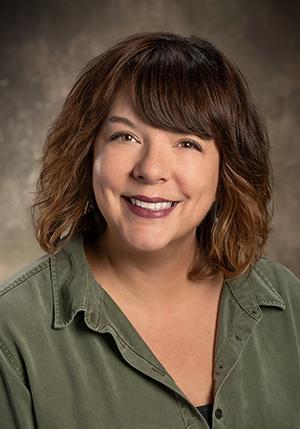 Kari Monack has been a key part of PCC's recruitment department since 2014. The Pueblo native began working at the college as an Administrative Assistant II, became an Administrative Assistant III in 2017 and now is a Program Assistant I. 
Known for her follow-through and commitment to improvement, Monack helps with every phase of recruitment, from developing email communications to coordinating events and working with PCC's student ambassadors. As a PCC graduate (2016), she has an additional level of knowledge to share with colleagues and prospective students.
"Even if there were not a thing as the PCC Promise, I believe Kari would still believe in excellent customer service," one of her colleagues wrote in her nomination. "It's who she is and what she believes. Her motto is: Tell a student what you can do for them, not what you can't do for them."
Monack served on the committee for new student orientation and the PCC Communications committee and is a member of Partners in Education. She participated in the PCC Leadership Program in 2015.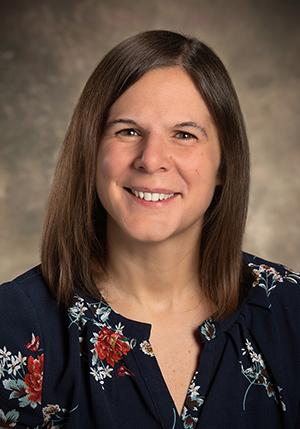 Johanna Parkhurst has been teaching since she was a child – and her students haven't always been of the human variety.
Growing up on a small dairy farm in Vermont, her parents say she liked to instruct the cows in reading and writing. Her journey since then has been extensive, with a career in education that spans more than 17 years. She was a teacher and curriculum director at schools in Connecticut and Colorado and publishes novels under various pen names. In 2017, she joined PCC's English faculty. 
Parkhurst's involvement with PCC is extensive. With colleague Kari Lee, she is co-writer and co-administrator of the Teaching Excellence Grant that is dedicated to closing equity and inclusion gaps in PCC curricula and teaching methodology. She serves on the Center for Teaching Excellence and Academic Leadership (CTEAL) and High Performance Advisory Council (HiPAC) committees and has been an advisor for PCC's literature and writing club, the Rubber Ducky Brigade.
"Johanna is the definition of faculty of the year," wrote one of her colleagues. "Her courses are well-organized and mix challenging material with loving support for students. She frequently reaches out to staff and administration to find help for students in need. Importantly, her course design never rests on its laurels. She is constantly trying to find new ways of teaching materials or supporting student instruction."
Parkhurst earned a bachelor's degree in English from Albertus Magnus College in New Haven, Conn., and a master's degree in teaching of English from Columbia University, graduating summa cum laude from both institutions. She was valedictorian of her class at Albertus Magnus.
Her interests include traveling, reading, knitting, skiing and doing headstands on paddleboards.
The Colorado Community College System will honor the employees of the year from all 13 CCCS schools at a statewide event in the spring.  
Founded in 1933, Pueblo Community College is a premier teaching institution focused on providing academic and service excellence, without discrimination, to help its students acquire the 21st-century skills needed to better their lives. An educational and technological leader, PCC fosters economic development and utilizes strong partnerships in the communities it serves through its Pueblo, Fremont and Southwest campuses.