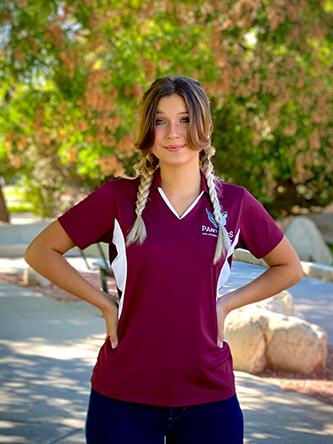 Allyssa O'Neal
Allyssa O'Neal
Allyssa is a first generation student at Pueblo Community College. She is currently studying business management with a focus on marketing. Allyssa is originally from Jacksonville, Florida but has moved to Pueblo, Colorado to continue her education and better her lifestyle. "Since I have moved here and started attending PCC, my life has been full of adventures. As a student ambassador, I strive to help prospective, new, and continuing students in every way that I can." Allyssa enjoys being a part of Pueblo Community College and being a part of such a loving community.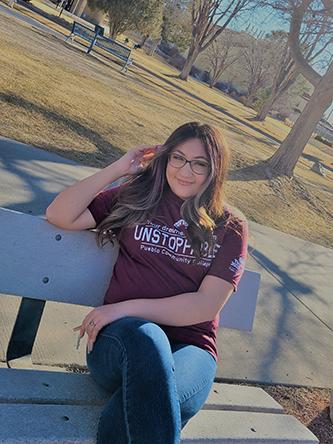 Ashly Montes de Oca
Ashly Montes de Oca
Ashly is a recent graduate of Pueblo West High School and a first-year student at PCC. She is currently pursuing her Business Management Associates degree. After high school, Ashly was very unsure about going to college but she decided to come see the campus and sign up. "Everyone was so helpful and supportive! PCC really prioritizes all their students' success and all the recourses on campus have made me more confident in my education," Ashly said.
Becoming a Student Ambassador has made her more involved in the community and has given her more opportunities as a student. She loves helping student start their new journey in following their dreams. "Wherever you go, go with all your heart!"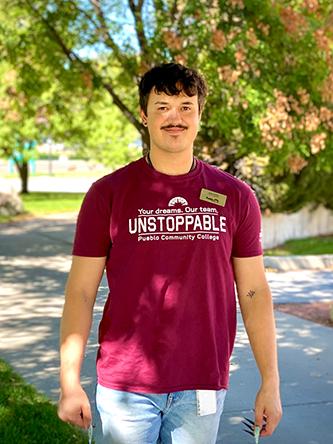 Isaac Parker
Isaac Parker
Isaac is a non-traditional student here at PCC pursuing his Associate of Science and then plans to transfer onto a four-year school for a bachelors in Environmental Science. He loves music and anything to do with art. When he's not working hard as a student he lives an active lifestyle, going to the gym or biking around town. Being a Student Ambassador helps him meet new people and interact with the community.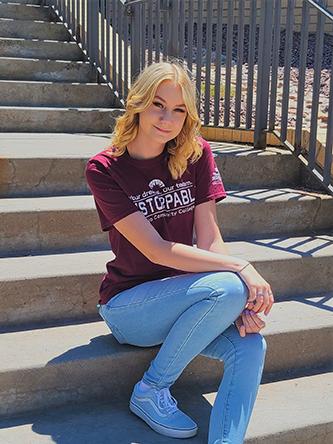 Megan Hardwick
Megan Hardwick
Megan is a second-year student at PCC and first-year student ambassador. She is currently working on an Associate of Science degree and plans to transfer to a four-year university to continue her studies in Marine Biology.  She just recently graduated from D70 Online and has been going to PCC since her junior year of high school. During her senior year, she was able to attend PCC full-time. Because of this, PCC's concurrent enrollment has helped her take early steps in her studies, guiding her to graduate a year early. PCC has helped her become a valedictorian for her high school and become a current member of the National Society of Leadership and Success. 
"Everyone here at PCC is so welcoming and supportive! They're almost like family. I have had many opportunities open for me ever since I first applied." Being a student ambassador has also opened a lot of doors in helping her get closer to success. From giving tours, to hosting events, it has been very enjoyable for Megan. She loves helping others succeed and reach their full potential. She loves being positive and strives to be a good shoulder to lean on for people. 
"Optimism is essential to achievement and it is also the foundation of courage and true progress." -Nicholas Murray Butler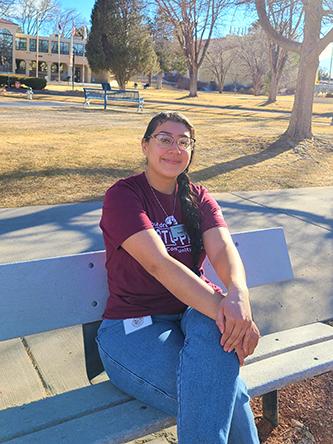 Nathalie Hermosillo
Nathalie Hermosillo
Nathalie Hermosillo is a second-year student, and first-year Student Ambassador at PCC. She plans to get her Associate of Science and then transfer to a four-year school to get her Bachelor's degree in Biology. She loves being a Student Ambassador and helping students get on track to attend PCC. Nathalie says, "After not attending college for a couple years, I was nervous to get back in school, but the staff at PCC helped me realize I can do it, and made the process so easy! I'm happy I am able to help people like me get into school by being a Student Ambassador."
She believes in being kind to others and living life in the moment.