As of January 2022, CH 33 students must verify enrollments with VA to continue receiving payments
Instructional Methods and Your Benefits
When registering for courses, keep in mind that PCC reports instructional methods to the VA based on the chart below.
Being enrolled in all "online" courses will reduce your monthly housing allowance to 50% of the national average.
ON-CAMPUS INSTRUCTIONAL METHOD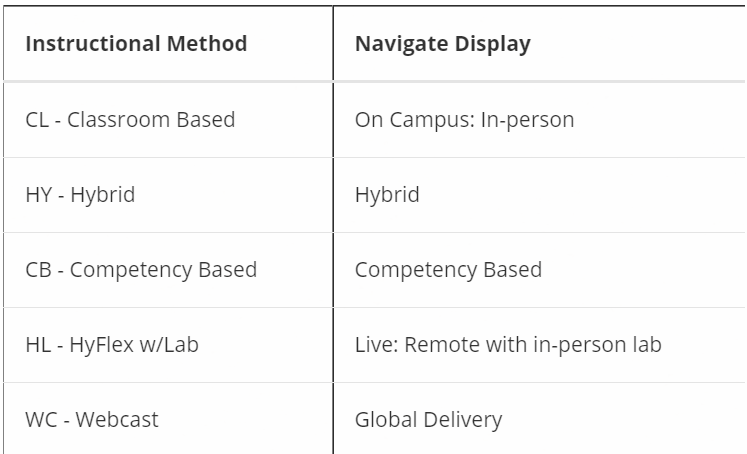 Important Exception: Developmental courses (Math and English preparation courses such as MAT 0250 and ENG 0094) must always be Classroom Based. VA will not pay for Developmental  courses under any other instructional method. 
ONLINE INSTRUCTIONAL METHODS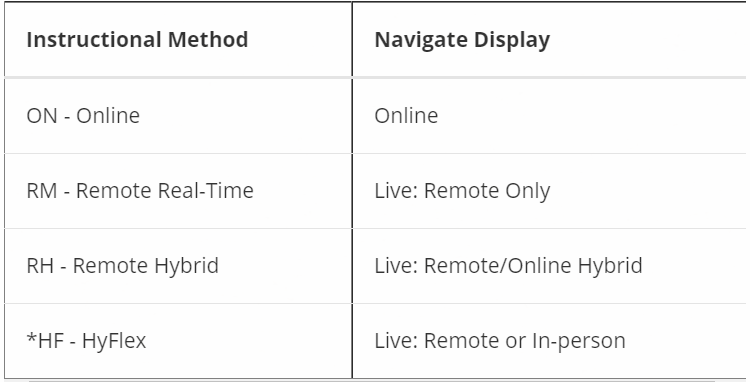 *Under certain conditions PCC might be able to report HyFlex as on-campus. Email us for more information if you are considering a HyFlex course.