Due to the COVID-19 pandemic, there now is a much greater need for post-secondary education – trainings, certifications, reskilling, upskilling, continuing education, and testing. It is estimated that in March 2021 there were 8.4 million fewer jobs than in February 2020, before COVID-19 impacted the economy. Pueblo was no exception to this rule as we saw layoffs at companies such as Vestas and Concentrix, as well as layoffs in the local hospitality and restaurant industry and many other local businesses.
Pueblo County's unemployment rate was among the five highest in Colorado, according to March 2021 data from the Colorado Department of Labor and Employment.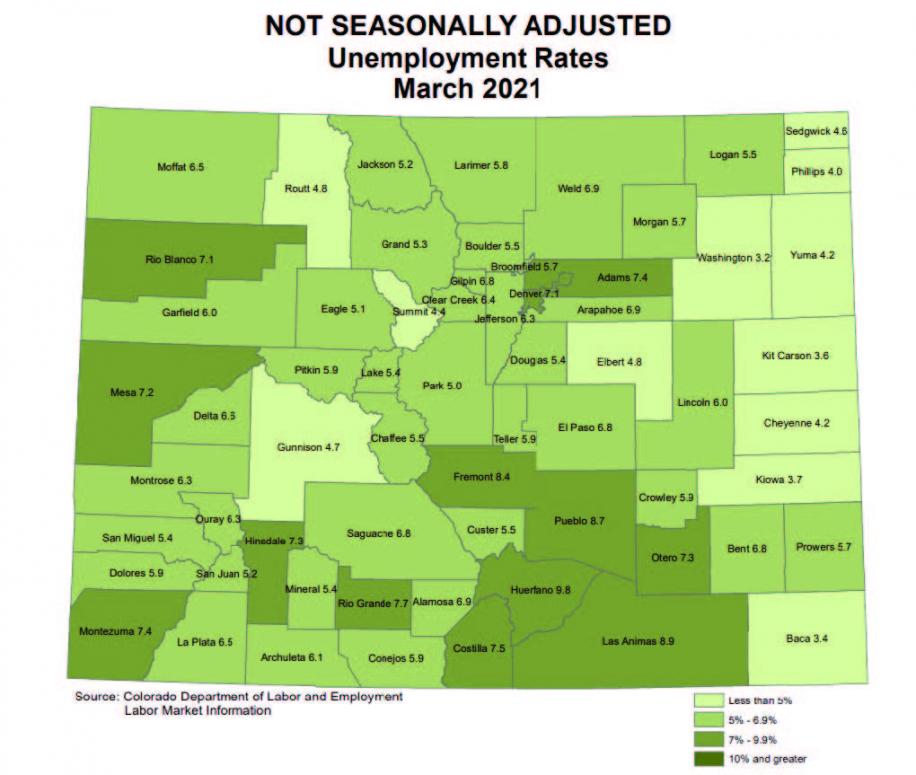 According to the Colorado Department of Higher Education, now is the time for businesses and colleges to come together and develop plans for post-pandemic training education, reskilling and upskilling. It is estimated that by 2025, 40% of workers will need some type of short-term training and reskilling.