Facilities
Pueblo Community College offers vibrant indoor and outdoor college settings sure to spark creativity. The Pueblo campus, in particular, presents many options for training and events. Multiple diverse meeting spaces are customizable to meet educational needs.
Venues include:
The Tony Fortino Ballroom and Barbara Fortino Conference Room
Located in the Student Center (SC)
Total seating capacity is 500 with 10,880 square feet of highly customizable space for large events. Custom set-ups such as breakout rooms, vendor spaces and more can be created within the ballroom by utilizing movable walls. This venue is ideal for large group trainings, testing, lectures, conferences and symposiums.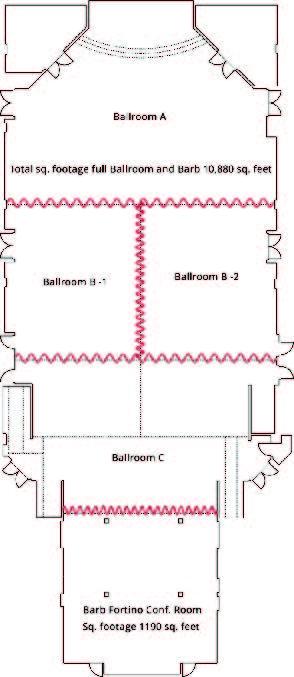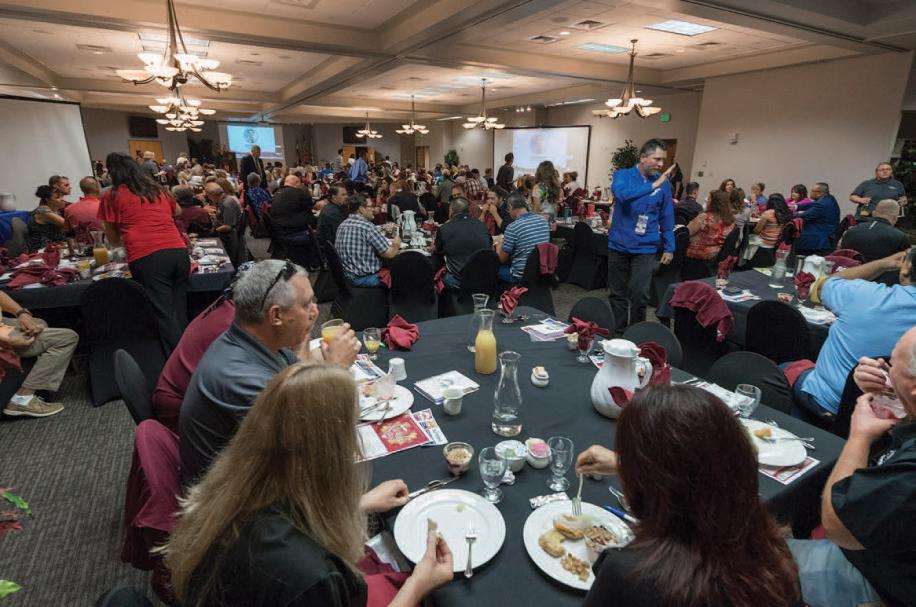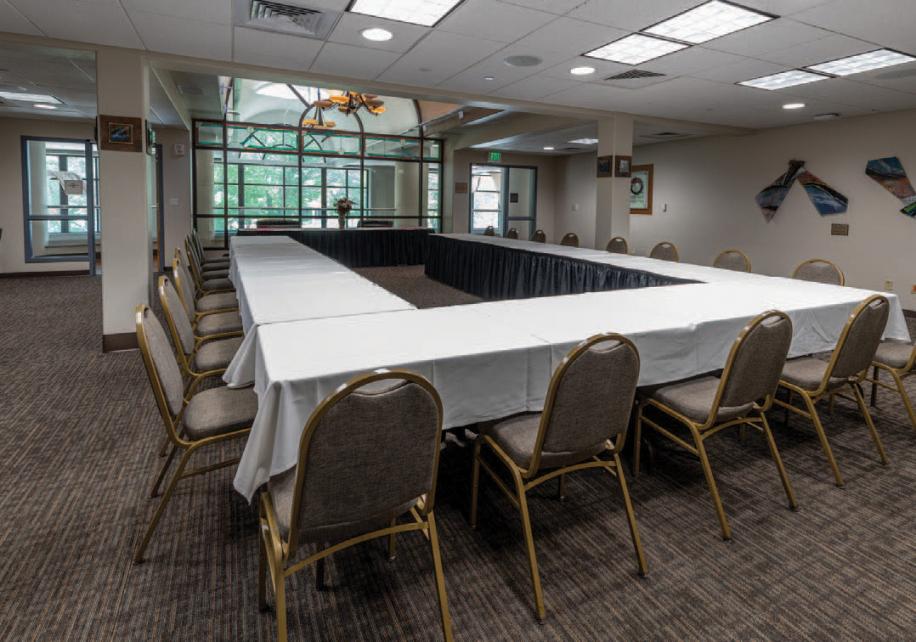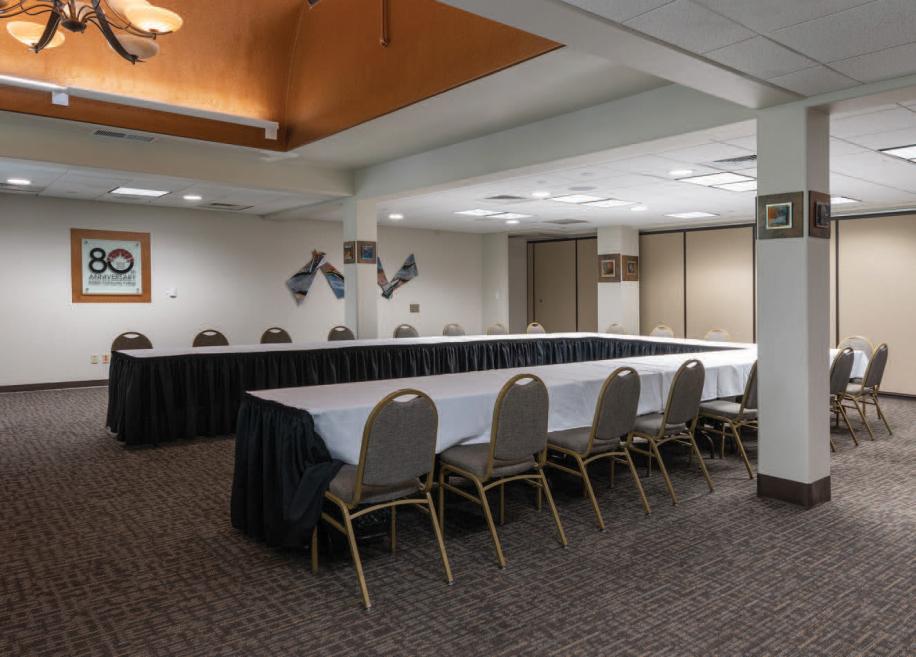 Hoag Theater
Located in the Mike Davis Academic Building (AB)
Seating capacity is 175. This space is ideal for events such as lectures, trainings, classes, and speakers that need a large theater setting.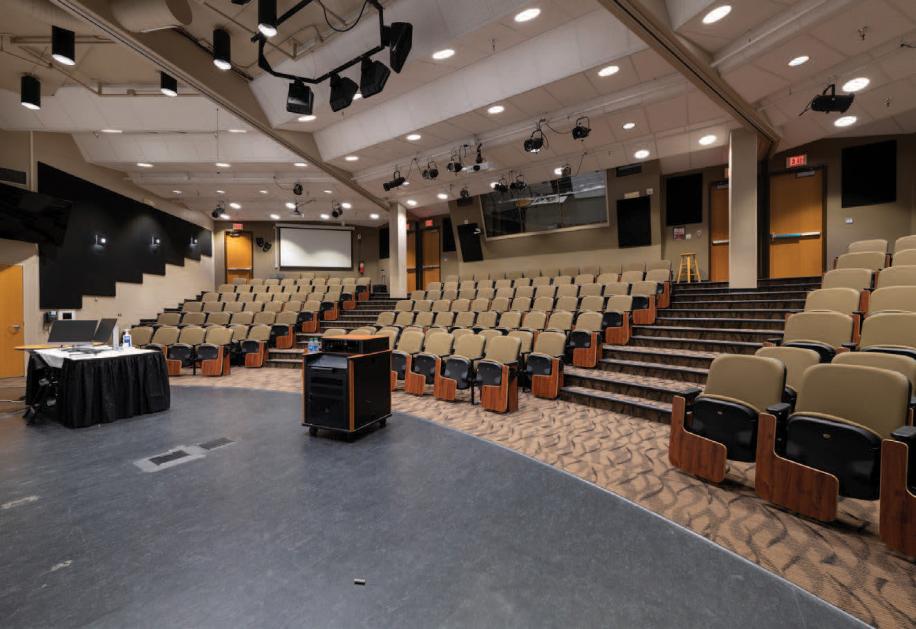 Occhiato Theater
Located in the Gorsich Advanced Technology Center (GATC)
Seating capacity is 108. This space works well for lectures, trainings, classes, and certifications that are better suited to a smaller, more intimate theater space.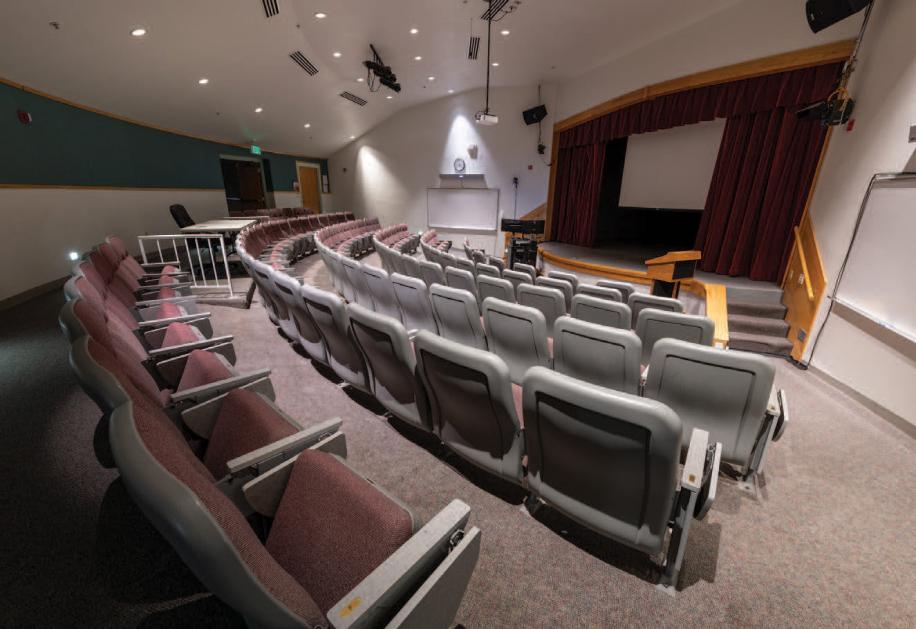 Conference rooms
Seating capacity ranges from 5 to 50. These spaces are customizable and can accommodate classes, meetings, breakouts, smaller trainings and certifications.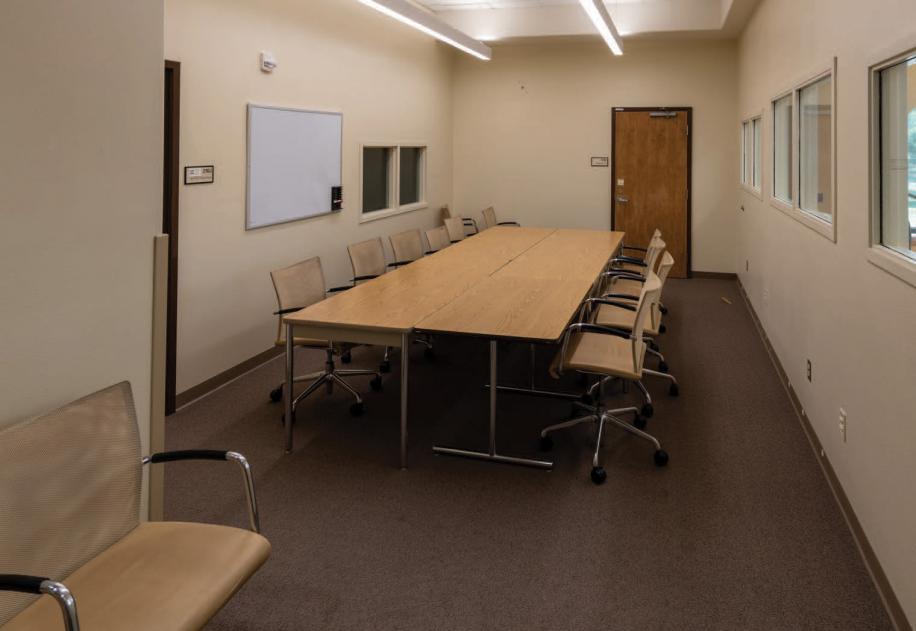 Wells Fargo outdoor amphitheater and courtyard
Amphitheater seating capacity is 200 guests. These are ideal settings for team building and trainings that require an outdoor space. The area between the Mike Davis Academic Building and the PCC Student Center provides a festive outdoor venue with room for a large tent, if needed.
Parking
There is ample free parking on campus and all parking lots are conveniently located close to the many venues we have available.
All buildings are handicap accessible. PCC is centrally located with easy access to I-25, public transportation, Pueblo's Historic Downtown District and the beautiful Pueblo Riverwalk. Because the college is nestled in the heart of city, it offers a centralized location for most students to attend in person. PCC's technology infrastructure offers students and community members the ability to engage virtually as content and programming evolve.