Get one FREE 3-credit class!
Interested in taking a FREE class? PCC President Patty Erjavec is offering new students who register for classes 3 free credits with her 3 on Me offer. This offer covers up to $500 in tuition. To qualify, you simply need to be a Colorado resident and be eligible for the College Opportunity Fund program. To accept this offer, simply apply to PCC. We'll take care of the rest!
Don't wait – classes start soon!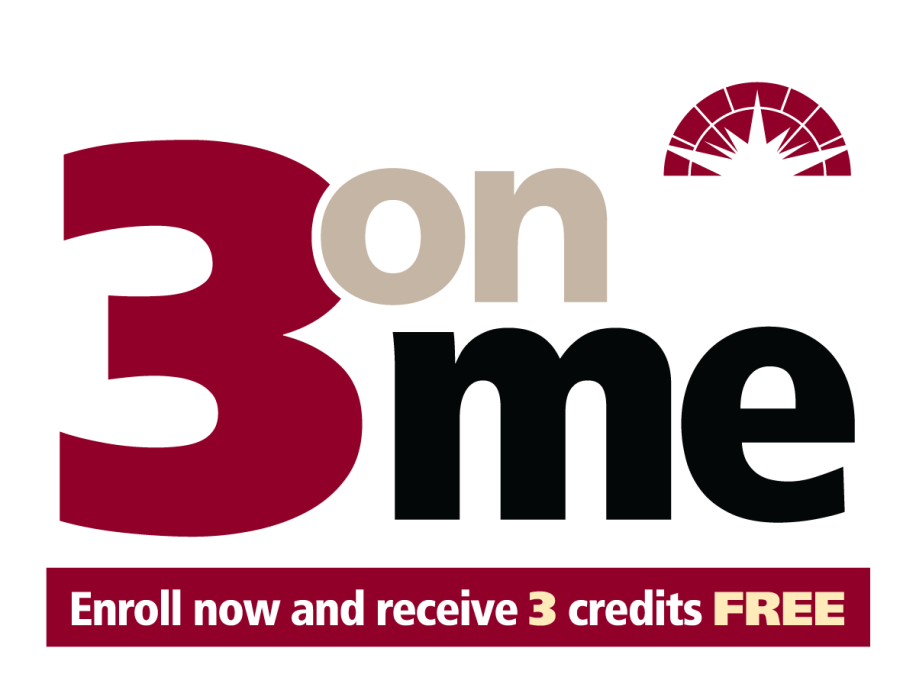 Why PCC?
Completing your Associate of Arts Degree with Designation or Associate of General Studies in Criminal Justice at PCC allows you to take the same entry-level courses you'd study at a university. You'll save thousands of dollars and enjoy the benefits of smaller class sizes and personalized attention from your instructors. When you graduate, you'll be prepared to transfer as a junior to a four-year school in Colorado to complete your bachelor's degree.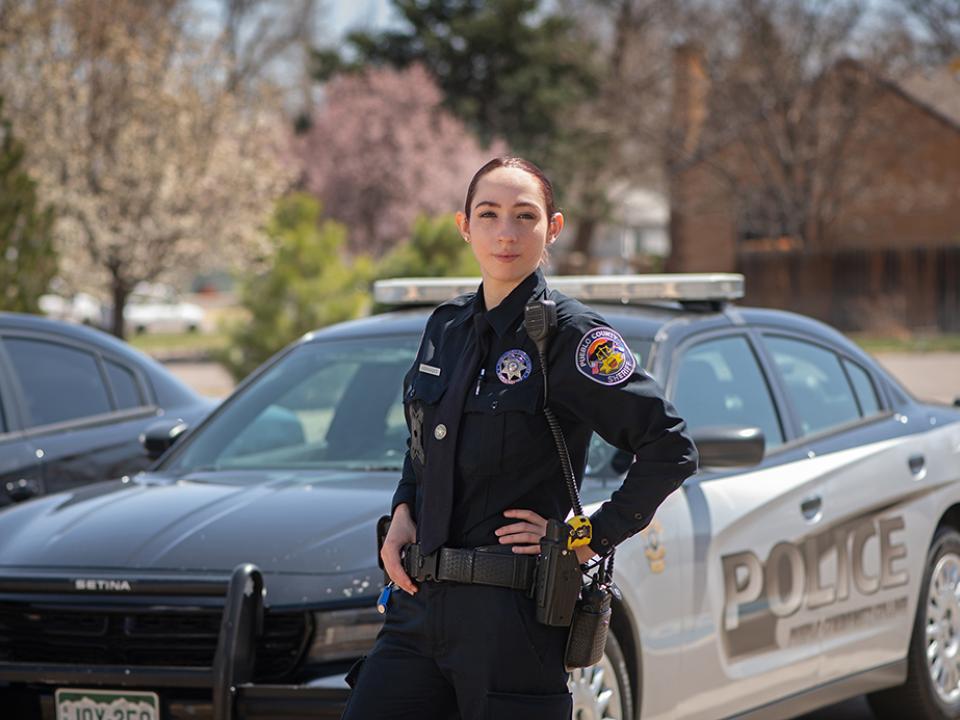 PCC Criminal Justice Graduate
"What helped me grow most into my career was the criminal justice program at PCC. The classes, teachers and study material fit the program just right, making it not only educational but eye opening in a fun, intriguing way. It made me feel proud to want to represent my community and do a good job in doing so."
What will I learn?
Studying Criminal Justice gives us a better understanding of the three main parts of the criminal justice system: law enforcement, the judicial system, and corrections. This program focuses closely on criminal behavior, criminal law and constitutional law. Criminal Justice requires a willingness to be understanding of different cultures.
Degree requirements
This program features two completion paths, each with different awards:
Students pursuing the Associate of Arts degree must complete 36 credits of general education requirements and 24 credits of core and elective courses.
Students pursuing the Associate of General Studies degree must complete 39 credits of general education requirements and 21 credits of core requirements.
Please consult the PCC catalog for details about each degree.
Degree transfer
The AA degree transfers to the following Colorado public four-year schools:
University of Colorado-Denver (Bachelor of Arts, Criminal Justice)
University of Colorado-Colorado Springs (BA, Criminal Justice)
Colorado Mesa University (BA, Criminal Justice; Criminal Justice or Law Enforcement concentrations)
Colorado State University-Global Campus (Bachelor of Science, Criminal Justice)
Metropolitan State University of Denver (BS, Criminal Justice & Criminology)
University of Northern Colorado (BA, Criminal Justice)
The AGS degree is designed for students who wish to attend Colorado State University Pueblo. This degree plan transfers directly into CSUP's Sociology degree with a Criminology emphasis. It, too, is an excellent choice for students considering advanced criminal justice-related careers but who want to complete their bachelor's degree locally.
Please discuss with your advisor which degree path is better suited to you and your educational and career goals.
Many criminal justice and related agencies require certain standards prospective employees must meet at the application stage. Job applications will ask if you have ever been arrested for any offense, either misdemeanor or felony. If you have, your prospective employer may deny your application. You may also be required to take psychological tests, lie detector tests, medical tests, and physical fitness tests to determine if you are suited to a particular position.
Disclaimer
If you have any prior arrests and/or drug/alcohol history, you should discuss this history with a criminal justice advisor prior to beginning courses toward this degree. Neither PCC nor the Criminal Justice Department or advisors will be held liable for your decision to continue in pursuit of the degree if you have such a history. Many criminal justice employers will not hire students with a past history of arrests or convictions regardless of typology of offense.
Your entrance into any criminal justice course of study, or your subsequent graduation, is no guarantee, explicit or implied, that you are employable in the criminal justice field. Further, if you cannot be placed and/or remain in the course CRJ 280, Cooperative Education Internship, after two good-faith attempts at placement, neither PCC nor its employees accept responsibility in respect to your inability to complete or meet fulfillment requirements of the degree.
Degree & Certificate Offerings in Criminal Justice:
Criminal Justice, AA (with Designation)
Criminology, AA (CSU-P Transfer)