Karsyn DeHerrera
2021 Miss Pueblo County & PCC Cosmetology Student
"I heard many wonderful things about the PCC staff and the environment," said Karsyn. "I have found great people along the way who have been great supporters and have showed me what it's truly like to be a PCC Panther."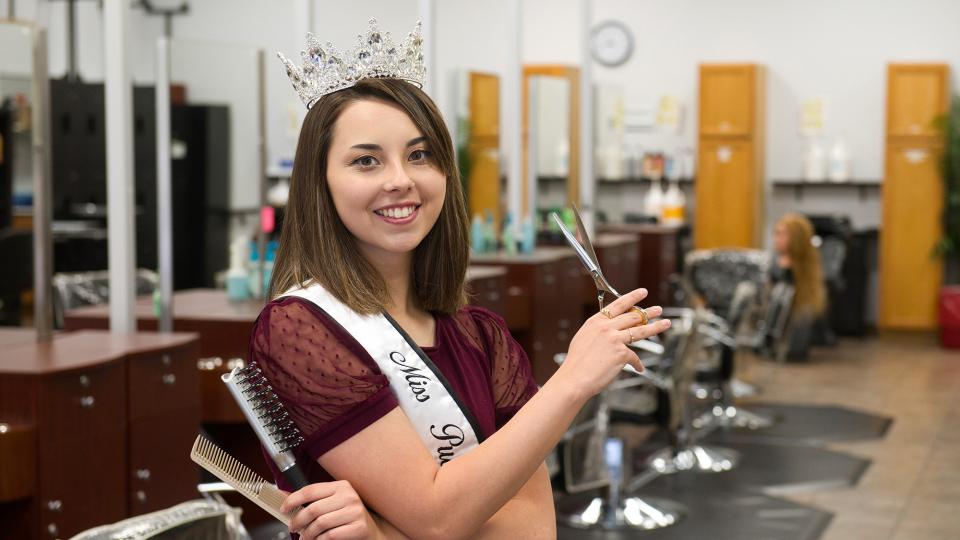 Karsyn DeHerrera is committed to making Pueblo a better place through her work in the classroom and in the community.
Karsyn is a student in PCC's Cosmetology program and expects to graduate in 2022. She's not waiting until then, however, to strengthen her connection to her city. She recently won the 2021 Miss Pueblo County Scholarship Pageant, a long-running local event that teaches participants self-confidence, integrity and how to volunteer their time to make the community a better place to live. She will represent the pageant in numerous events during the coming year and serve as a mentor to girls and young women.
"I saw it as a great opportunity to become more involved with the community and to become a role model for the youth of Pueblo, as well," she said.
In addition to her PCC classes, Karsyn has a work-study job in the Financial Aid office. She said her experience at the college has deepened her sense of community. After graduating, she hopes to serve others by owning a small business that provides hair and makeup services for special events.
I heard many wonderful things about the PCC staff and the environment," said Karsyn. "I have found great people along the way who have been great supporters and have showed me what it's truly like to be a PCC Panther."