Amber Anger
"You won't get this experience anywhere else."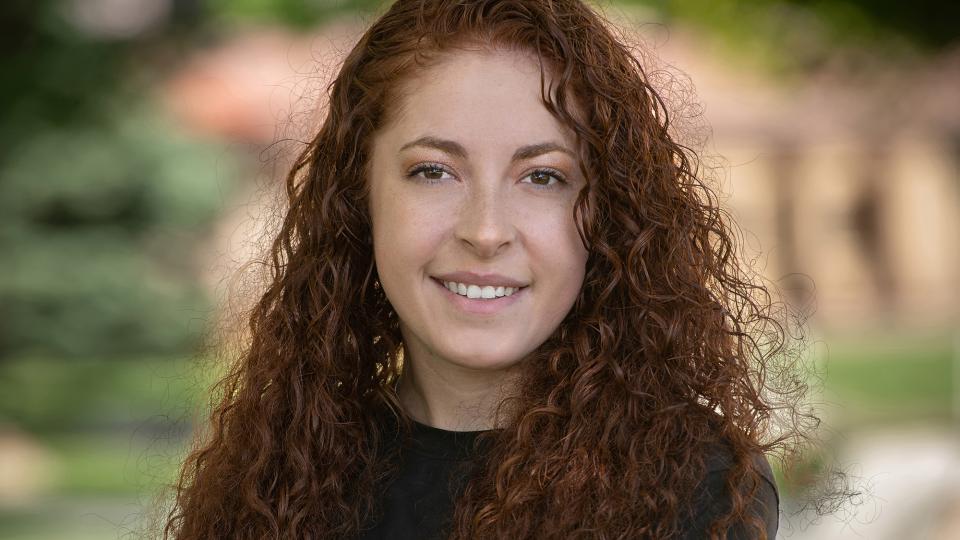 Surgical Technology grad is ready to explore
Whether discussing her career or road trips, Amber Anger is ready to explore. 
The 2023 graduate of PCC's surgical technology program is preparing for her first big move – to North Carolina, where she was offered a position at Duke Regional Hospital. The facility is part of the renowned Duke University Health System. 
Anger got the job the same day she interviewed for it.
"I was over the moon," she said. "I feel like that is where I should be."
Anger, 24, participated in PCC's concurrent enrollment program while she was a student at Pueblo West High School. After high school graduation, she attended an in-state university for a year but decided to come back home. She got a job at Parkview's outpatient facility and had a fateful conversation with a co-worker, saying, "I want to help people but I don't know which way to go."
The colleague suggested Anger try the surgical technology program and everything started to jell. Taking classes at PCC's Teaching and Learning Center on the St. Mary-Corwin Hospital grounds was a big advantage, she said.
"I think the TLC was an amazing learning opportunity. My teachers worked or do work in the field so learning from them was great and we got to go to the St. Mary-Corwin O.R. to observe," said Anger. "If you're going into a health profession, there's nothing like it. You won't get this experience anywhere else."
She completed internships at Corwin and Parkview, getting a glimpse into different surgical specialties.
"I would love to be on a neurological team. I love spine cases," she said. "There's so much more you have to deal with. You're moving the patient (and) I found it super interesting that you can gain access from virtually any position."
"I find it to be a good challenge and I think that makes me a better tech."
After settling in North Carolina, Anger plans to focus on becoming a surgical first assistant and eventually would like to become a traveling technologist who goes wherever they're needed.
"I've always wanted to travel and that's a great way to do it," she said. 
Anger said her surgical training will remain at the heart of her career choices, even if her location changes.
"I absolutely love what I do," she said.
Related Articles
"There's a radiology quote: 'We are the eyes of medicine.' ... I like to explain my job to patients by telling them that I'm their photographer," said Diamond...
Mike White is a paramedic but you won't see him riding in an ambulance. Instead, you'll find him working in the emergency room at Parkview Medical Center. The...