STEM Tutoring
Welcome to the tutoring page. Looking for some help with your STEM Courses? Check out the tutors below!
This page has our tutors for the semester, their course subject, and contact information. For more information contact the STEM Pueblo ACE at Jimmie.Romero@pueblocc.edu or 719-549-3128.
Now Hiring!
We are hiring for the following positions at the Pueblo Campus.
Math 1420 College Trigonometry
Math 2410 Calculus 1
Math 2420 Calculus 2
Computer Science 1060 Computer Science (Java)
Computer Science 2041 Advanced Java Programming
Computer Science 4022 Secure Software Development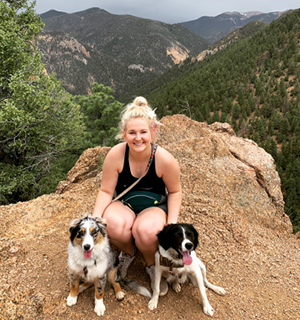 Kaitlyn Crank
STEM EDGE Biology 1111 Tutor
Kaitlyn Crank
Pre-Nursing student
Tutors: Biology 1111
Subject specialties: Cell Cycle and Functions, Miosis and Mitosis, ATP Reaction Coupling, Prokaryotic and Eukaryotic cells,  DNA Structure and Replication, RNA Translation, Lab Write ups.
Hours: 
In-person - Monday 8 a.m. – 10:30 a.m. & Wednesday & Friday 8 a.m. – 10:30 a.m.     
Virtual - Tuesday Thursday - WebEx :https://cccs-meetings.webex.com/meet/kaitlyn.crank 
Location: STEM Center – Room AB 150
If you have any questions, please feel free to stop by, give us a call at 719-549-3122, or send an email to Kaitlyn.Crank@pueblocc.edu.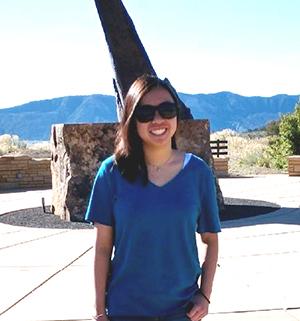 Maia Rice
STEM EDGE Science Tutor
Maia Rice
Current CSU Pueblo junior studying molecular biology and chemistry
Tutors: CHEM 1011, 1012,1111 & 1112
Subject specialties: stoichiometry, chemical kinetics and thermodynamics, molecular equations, redox reactions, electron configurations, Lewis structures, chemical bonding, nuclear chemistry, organic chemistry, writing lab reports
Hours:
Location: STEM Center – Room AB 150
If you have any questions, please feel free to stop by, give us a call at 719-549-3122, or send an email to Maia.Rice2@pueblocc.edu or mrice85@brightspace.com (D2L/MyCourses messaging system)
WebEx: https://cccs-meetings.webex.com/cccs-meetings/j.php?MTID=m6f353fb071c1e…