Deanna Molina-Nevarez
"I wanted to continue at PCC so I can start at a small college and have the opportunity for one-on-one attention," Deanna said. "PCC is also close to home and I am not ready to leave my family behind just yet."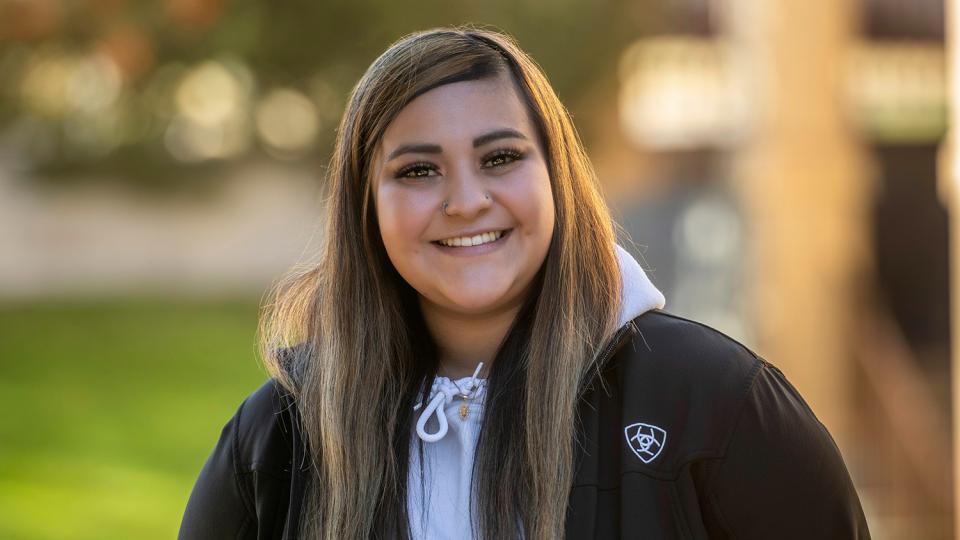 Deanna Molina-Nevarez is a first-generation student at PCC. She started taking college classes during high school through the Early College program.
"I wanted to continue at PCC so I can start at a small college and have the opportunity for one-on-one attention," Deanna said. "PCC is also close to home and I am not ready to leave my family behind just yet."
Deanna expects to graduate in 2023 with her associate degree, then immediately pursue her bachelor's degree in nursing. Her goal is to become a neonatal nurse.
PCC is a Hispanic-Serving Institution with exceptional resources available to help all students reach their goals. Deanna advises her fellow students, especially those who are the first in their family to attend college, to pursue their college dream and reach out for assistance.
"Don't let something stand in the way of what you dream to be. If you feel like you can't afford college, reach out to someone at the college and ask what resources they have available to help pay for your tuition. We are all here to help and that's one of the reasons I love attending Pueblo Community College."
Related Articles
Annaliese Rychener is a graduate of PCC's Physical Therapist Assistant program. In 2017, Annaliese won the Pauline Cerasoli Academic and Clinical Excellence...
Rich Keilholtz is the chair of the Social Sciences, Education and Criminal Justice department and a faculty member in the Criminal Justice program. He has a...