Madi Rodriguez
"That class will stick with me. It wasn't just the subject matter, but the way the instructor applied the subject matter that really made an impression."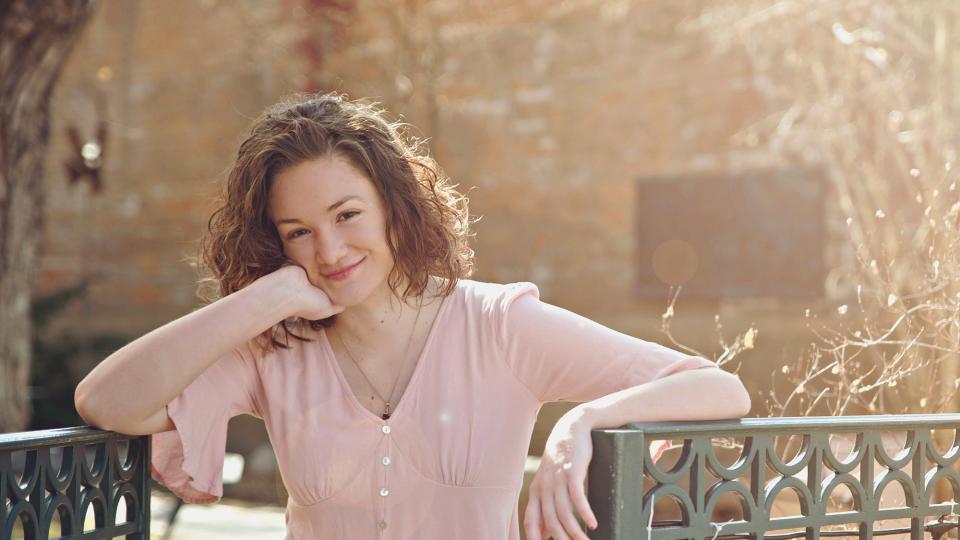 Only a year after graduating from high school, Madi Rodriguez will earn her associate degree in Biology from PCC Southwest. She graduated in May thanks to a concurrent enrollment program between PCC and her school.
It's a significant accomplishment that has even deeper meaning because in her junior year, Madi developed a rare brain and spinal cord tumor, underwent surgery and was bedridden for the better part of a year. 
"The pain was hard to deal with and I struggled physically for a long time. I also had to deal with a lot of my own negativity and try to filter out the unnecessary stuff," she said.
Madi has always excelled academically; she was the high school student body president and class valedictorian. Now she's involved in her school work and work-study job at PCC as she focuses on her next steps, which include pursuing a bachelor degree in anthropology.
At PCC, her work-study supervisor, Carter Smith, has been a great mentor and she recently took an English class with instructor Nadine Donoho. 
"That class will stick with me," said Madi. "It wasn't just the subject matter but the way the instructor applied the subject matter that really made an impression."
After her recent challenges, Madi is grateful for the opportunities that were available during her illness and those yet to come.
"I'm taking it one day at a time but I'm excited for change and to break my routine," she said. "I'm grateful that the doors are opening."