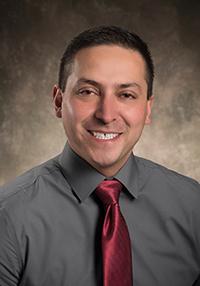 Gabe Lucero
Director
A Pueblo native and former Upward Bound student, Gabe was a 2001 graduate of Central High school. He is a first generation college graduate and received both his BSBA-Business Management and MBA from Colorado State University-Pueblo. He has been working in education since 2009 and has been part of the PCC family since 2014 where he has worked in numerous departments including; CETD, Advising, Concurrent Enrollment, Recruitment and now his current role as the Director of TRIO Upward Bound. Gabe is highly involved in the Pueblo community and has served on numerous committees, councils and non-profit boards. He is a graduate of the Leadership Pueblo class of 2012 and most recently, he was the co-chair for the Pueblo Youth Empowerment Council. He is passionate about student success and access and has dedicated is career to serving underserved youth.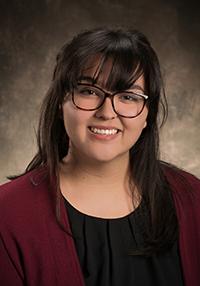 Alixandria Aguilar
Assistant Director
Alix is a Pueblo native who graduated from Dolores Huerta Preparatory High School. She attended Colorado State University-Pueblo, where she received her Bachelor of Science in Business Administration with an Accounting Major and Master of Business Administration. Alix is a first generation college graduate and an alumna of the TRIO Upward Bound Program at Pueblo Community College. She feels strongly about the importance of making a college education accessible to all students, especially those in her own community. She has been a part of the Upward Bound team in various roles since 2012.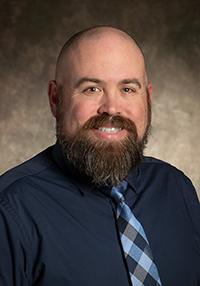 Michael Streed
Grant 1 Coach
Originally from California, Michael was brought to Colorado through his service in the United States Army. Stationed at Ft. Carson, he supported the Third Armored Cavalry Regiment in two of their combat deployments as a Forward Observer. After leaving the Army, Michael earned his Associates of Arts from Pueblo Community College, before transferring to CSU-Pueblo. At CSU-Pueblo, Michael earned his Bachelors of Science in History with a minor in Homeland Security and his Bachelors of Science in Computer Information Systems with a minor in Cyber Security. As a first-generation college student, an Alumni of Pueblo Community College and a non-commissioned officer in the military, his passion is youth mentorship and bringing the same sense of accomplishment Pueblo Community College gave him to Pueblo's youth as they transition from High School.
Megan Raffi
Career and Academic Coach 
Hello everyone!!! My name is Megan Raffii and I am the new Career and Academic Coach for Grant 1. I am so excited to be a part of TRIO Upward Bound and to make wonderful memories with you all. I graduated from Pueblo Community College with my associate degree in 2015 and have recently received my master's degree in social work in 2022. I enjoy writing poems and being outdoors. I look forward to getting to know you better! My door is open to you all at any time.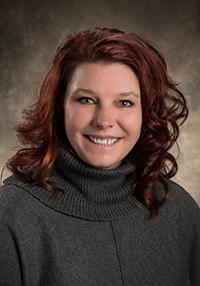 Tracy M. Neve
Academic Coach
Centennial, County, DHPH, South 
Originally from Trinidad, Colorado, she moved to Pueblo in 1997 to attend Colorado State University-Pueblo where she received her Bachelor of Science degree in Exercise Science & Health Promotion and a minor in Public Relations. In 2013, she received her second Bachelor of Science degree in Dietetics from the University of Northern Colorado, with the anticipation of becoming a Registered Dietitian. Though she loved the science field, her true calling has always been working with disadvantaged and underrepresented student populations, which she has done for twenty years.  In 2019, she received her Master's of Arts in Student Affairs Higher Education with a concentration in Leadership from the University of Colorado Colorado Springs.  Since 2011, she has worked at Pueblo Community College as a TRIO Upward Bound advisor and prides herself on being a true advocate for students as well as making an impact in the Pueblo community.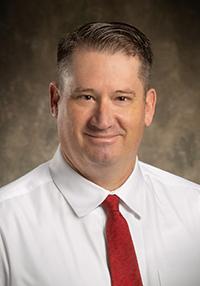 Jason Prescott
Recruitment/Retention Coach
Jason is a Texas native and moved to Pueblo in 2007, when he was assigned to Fort Carson. I retired from the Army after 20 years of service in December of 2012. For 15 years he served as photographer and videographer. During the 15 years he spent 7 years in Germany at the Joint Multi-National Readiness Center. He had the opportunity to photograph two Presidents of the United States the Queen of England arriving in Virginia in 2007 and multiple NFL football games. Jason was also assigned to three different Special Forces Group and supported them in garrison and in Iraq. During his last 5 years of service he was as a paralegal at Fort Carson CO. After retiring from the Army in 2012 he attended CSU-Pueblo and obtained a Bachelor's of Science in Mass Communications with an emphasis in Electronic Media in 2015 and a Bachelor's of Arts in Art with an emphasis in Photography in 2017. While in college Jason worked as a student intern in the Office of Student Activities as an event planner, the Director of Student Videography for the CSU-Pueblo Athletics Department, a video reporter for the CSU-PuebloToday.com and the Sports Director for Rev 89.5, the CSU-Pueblo radio station. After being in Pueblo for a little over a year he got involved with youth sports and served as a football coach at Liberty Point International Middle School and as a baseball coach with the Pueblo West Vipers. Jason has a passion for sports and ensuring that all the youth of Pueblo have an opportunity to succeed in life.
Upward Bound Math & Science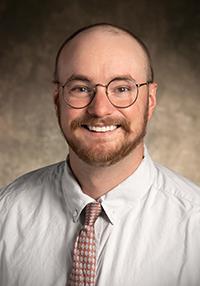 Kyle McAlister
Recruitment/Retention Coach
Centennial, Central, County, DHPH, East 
Kyle was born in Fairbanks, Alaska and raised throughout North Carolina, Virginia, and Pennsylvania. He moved to Nashville, Tennessee in 2015 to attend Belmont University where he earned a Bachelor of Arts in English Literature and a minor in Education. While in Nashville, he dedicated himself to serving disadvantaged populations in the community. He served as a Language Coach at Nashville Adult Literacy Council, where he taught practical communication skills to individuals who had recently immigrated to the United States. He also served in the classroom at an inner-city high school and a remedial school. In 2021, Kyle relocated to Colorado where he acted as an Academic Coaching Specialist in the Denver area. There, he provided specialized intervention to students with learning differences. After so many relocations throughout his life, he moved to Pueblo in 2023 to put roots down. He now works as a Retention and Recruitment Coach for TRIO Upward Bound at Pueblo Community College. His goal is to promote a growth mindset to each student he works with, and to support and encourage them in their individual interests and skills.