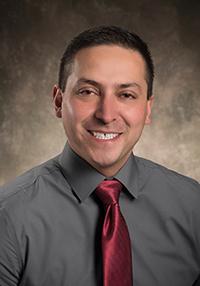 Gabe Lucero
Director
A Pueblo native and former Upward Bound student, Gabe was a 2001 graduate of Central High school. He is a first generation college graduate and received both his BSBA-Business Management and MBA from Colorado State University-Pueblo. He has been working in education since 2009 and has been part of the PCC family since 2014 where he has worked in numerous departments including; CETD, Advising, Concurrent Enrollment, Recruitment and now his current role as the Director of TRIO Upward Bound. Gabe is highly involved in the Pueblo community and has served on numerous committees, councils and non-profit boards. He is a graduate of the Leadership Pueblo class of 2012 and most recently, he was the co-chair for the Pueblo Youth Empowerment Council. He is passionate about student success and access and has dedicated is career to serving underserved youth.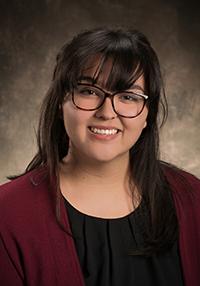 Alixandria Aguilar
Assistant Director
Alix is a Pueblo native who graduated from Dolores Huerta Preparatory High School. She attended Colorado State University-Pueblo, where she received her Bachelor of Science in Business Administration with an Accounting Major and Master of Business Administration. Alix is a first generation college graduate and an alumna of the TRIO Upward Bound Program at Pueblo Community College. She feels strongly about the importance of making a college education accessible to all students, especially those in her own community. She has been a part of the Upward Bound team in various roles since 2012.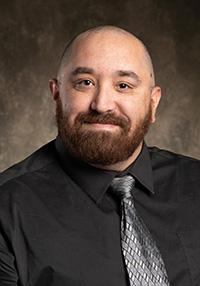 Andrew Garcia
Grant 1 Advisor
Andrew is from Pueblo West and was a 2006 graduate of Pueblo West High School. He joined the work force after high school and in his mid-20s, decided to go back to school as a non-traditional student. He originally pursued a degree in Physical Therapy for Athletes but changed his degree path after he took his first college English class. Andrew graduated from Colorado State University – Pueblo with his Bachelor of Arts degree in English in 2014. After college, Andrew wrote for an online magazine until he found his calling in education. In 2016, he started working with educational programs that cater to high school students and he enjoys being a supporting factor and helping students reach their goals. Andrew's goal is to make his students aware of their resources and opportunities, as well as instill knowledge and confidence in them as they make that transition into college.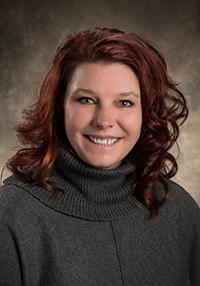 Tracy M. Neve
Academic Advisor
Centennial, County, DHPH, South 
Originally from Trinidad, Colorado, she moved to Pueblo in 1997 to attend Colorado State University-Pueblo where she received her Bachelor of Science degree in Exercise Science & Health Promotion and a minor in Public Relations. In 2013, she received her second Bachelor of Science degree in Dietetics from the University of Northern Colorado, with the anticipation of becoming a Registered Dietitian. Though she loved the science field, her true calling has always been working with disadvantaged and underrepresented student populations, which she has done for twenty years.  In 2019, she received her Master's of Arts in Student Affairs Higher Education with a concentration in Leadership from the University of Colorado Colorado Springs.  Since 2011, she has worked at Pueblo Community College as a TRIO Upward Bound advisor and prides herself on being a true advocate for students as well as making an impact in the Pueblo community.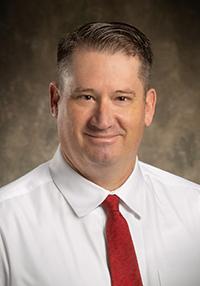 Jason Prescott
Recruitment/Retention Advisor
Jason is a Texas native and moved to Pueblo in 2007, when he was assigned to Fort Carson. I retired from the Army after 20 years of service in December of 2012. For 15 years he served as photographer and videographer. During the 15 years he spent 7 years in Germany at the Joint Multi-National Readiness Center. He had the opportunity to photograph two Presidents of the United States the Queen of England arriving in Virginia in 2007 and multiple NFL football games. Jason was also assigned to three different Special Forces Group and supported them in garrison and in Iraq. During his last 5 years of service he was as a paralegal at Fort Carson CO. After retiring from the Army in 2012 he attended CSU-Pueblo and obtained a Bachelor's of Science in Mass Communications with an emphasis in Electronic Media in 2015 and a Bachelor's of Arts in Art with an emphasis in Photography in 2017. While in college Jason worked as a student intern in the Office of Student Activities as an event planner, the Director of Student Videography for the CSU-Pueblo Athletics Department, a video reporter for the CSU-PuebloToday.com and the Sports Director for Rev 89.5, the CSU-Pueblo radio station. After being in Pueblo for a little over a year he got involved with youth sports and served as a football coach at Liberty Point International Middle School and as a baseball coach with the Pueblo West Vipers. Jason has a passion for sports and ensuring that all the youth of Pueblo have an opportunity to succeed in life.
Upward Bound Math & Science
Chris Javornik
Academic Advisor
Centennial, Central, County, DHPH, East 
Chris is a Pueblo native and Central High School alumnus. He is a first-generation college graduate who received a Bachelor's of Arts in Philosophy in 2008 from the University of Colorado, Boulder (CU). Chris later chose to study science at CU and earned a Bachelor's and a Master's degree in Ecology and Evolutionary Biology in 2014. As part of his graduate dissertation, Chris worked on a vernal pool plant restoration project on Travis Air Force Base in California. Through this collaboration he studied the effects of annual weather variation on native and non-native plant community composition in reconstructed vernal pools. These research findings were published in the Journal of Aquatic Botany and help inform vernal pool conservation and management efforts. While working on his Master's degree Chris also helped teach biology labs at CU including General Biology I & II and Microbiology. After completing his Master's degree, Chris taught General Biology and Botany at Front Range Community College and also worked for Colorado Parks and Wildlife and a private fish hatchery. Chris is passionate about STEM education and became the 11thand 12th grade Math and Science Academic Advisor in November 2018.
POSITION VACANT
Recruitment and Retention Advisor
Centennial, Central, County, DHPH, East
---
POSITION VACANT
Academic Advisor
East, Central, DHPH