Brandon O'Reilly
"Attending PCC has benefited me most regarding the way I used to feel about school in general. In high school, I used to just feel like I was going through the motions, getting it done because I had no choice. At PCC, I feel like I'm working toward something."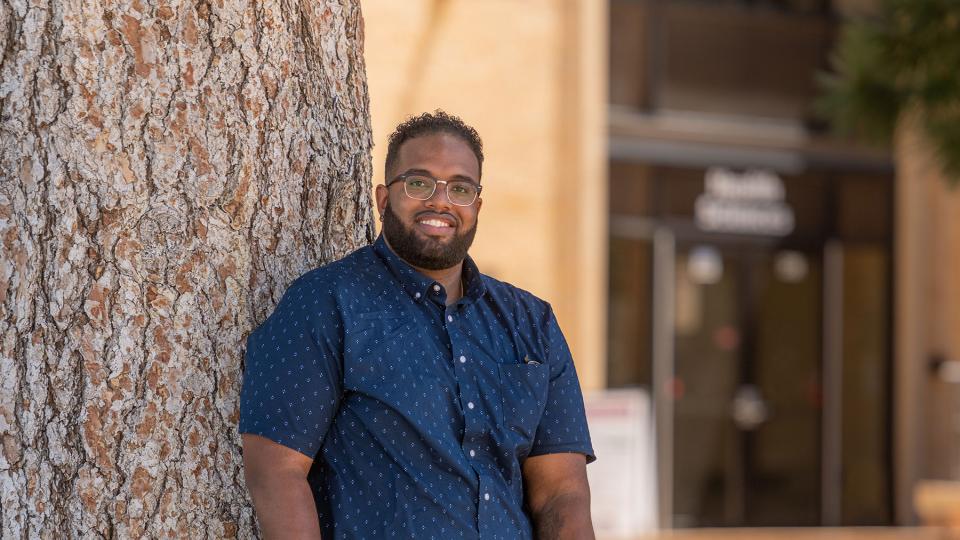 A desire for a career that's proactive instead of reactive led Brandon O'Reilly to PCC.
After moving to Colorado from Maryland to be closer to family, O'Reilly worked in the corrections industry. The experience made him realize he wanted to do something that could help prevent people from becoming part of the prison system.
With that in mind, he started looking for education options and chose PCC's Behavioral Health program. He expects to graduate in spring 2023.
After completing his degree at PCC, O'Reilly plans to transfer to a university to get a bachelor's degree. His career goal is to "leave a meaningful and lifelong impact on people's lives."
Every class required was a subject I've always been interested in," he said. "Attending PCC has benefited me most regarding the way I used to feel about school in general. In high school, I used to just feel like I was going through the motions, getting it done because I had no choice. At PCC, I feel like I'm working toward something.
Related Articles
Deanna Molina-Nevarez is a first-generation student at PCC. She started taking college classes during high school through the Early College program. "I wanted...
Annaliese Rychener is a graduate of PCC's Physical Therapist Assistant program. In 2017, Annaliese won the Pauline Cerasoli Academic and Clinical Excellence...