Jacob Rivera
"I have the utmost gratitude for my time at PCC and the tools I was provided to become what I am today."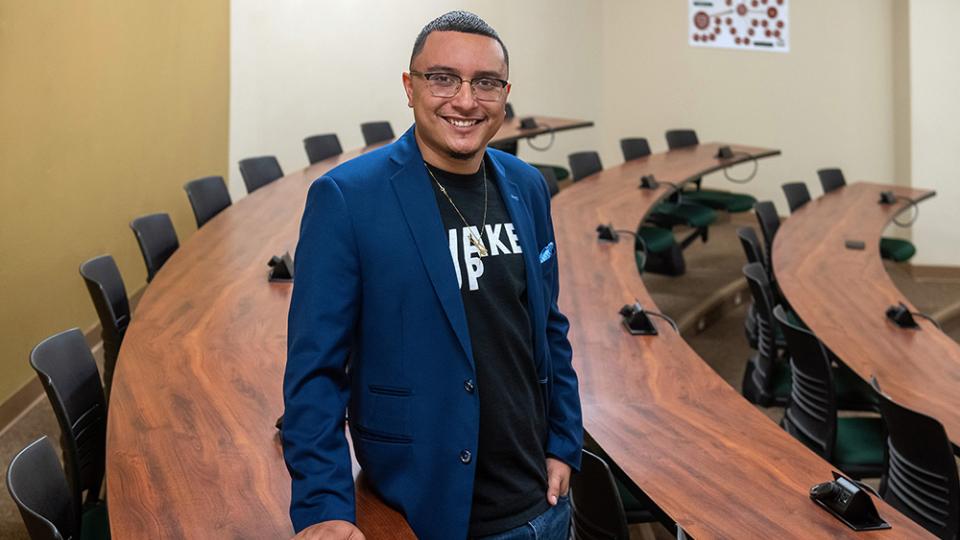 Pueblo Community College helped Jacob Rivera get a head start on his successful career.
Jacob graduated from PCC in 2016 with a degree in Visual Communication and a certificate in Creative Communications.
Before he reached that milestone, however, he already had another powerful tool in his career portfolio: hands-on experience.
"I got my first real-world experience in the industry with my internship at Pueblo School District 60, which turned into a four-year job for me as a junior graphic designer," said Jacob.
During his tenure with the school district, he helped with the rebranding of two schools, one department and the district itself, paving the way for his move to a local marketing company.
"This set me up with the technical skillset and the experience to secure (a position) as a senior graphic designer, which has since turned into a creative director role," Jacob said. "I have the utmost gratitude for my time at PCC and the tools I was provided to become what I am today."