Get one FREE 3-credit class!
Interested in taking a FREE class? PCC President Patty Erjavec is offering new students who register for classes 3 free credits with her 3 on Me offer. This offer covers up to $500 in tuition. To qualify, you simply need to be a Colorado resident and be eligible for the College Opportunity Fund program. To accept this offer, simply apply to PCC. We'll take care of the rest!
Don't wait – classes start soon!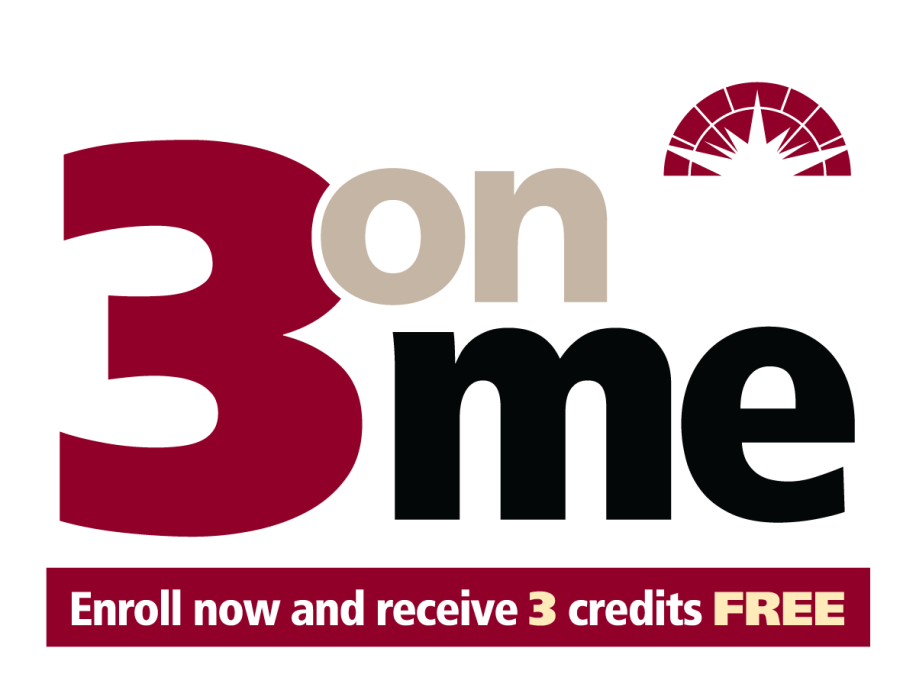 Be career ready in a year or less.
What comes to mind when someone mentions college? If you're like most people, you probably think about four-year schools – but that option doesn't work for everyone.
Your time is valuable and there are a growing number of alternatives to the traditional college approach. Demand is booming for jobs that require associate degrees or certification – cost-effective education options that can lead you to a new profession in a year or less.
Pueblo Community College has several certificate and degree programs that will give you the in-demand skills you need to launch a new career in less than 12 months. We offer affordable tuition and financial aid is available. If you decide to add more training and credentials later on, we'll be here for that, too.
Start your Career in a Year by exploring PCC's available programs below. 
Featured Program : 
Emergency Medical Technician / Advanced EMT
Start a rewarding career in less than a year! EMTs are in high demand and our program takes just one semester to complete. You'll earn an average of $17-$19 an hour while serving our community. Work full time or take a part-time position while you continue your education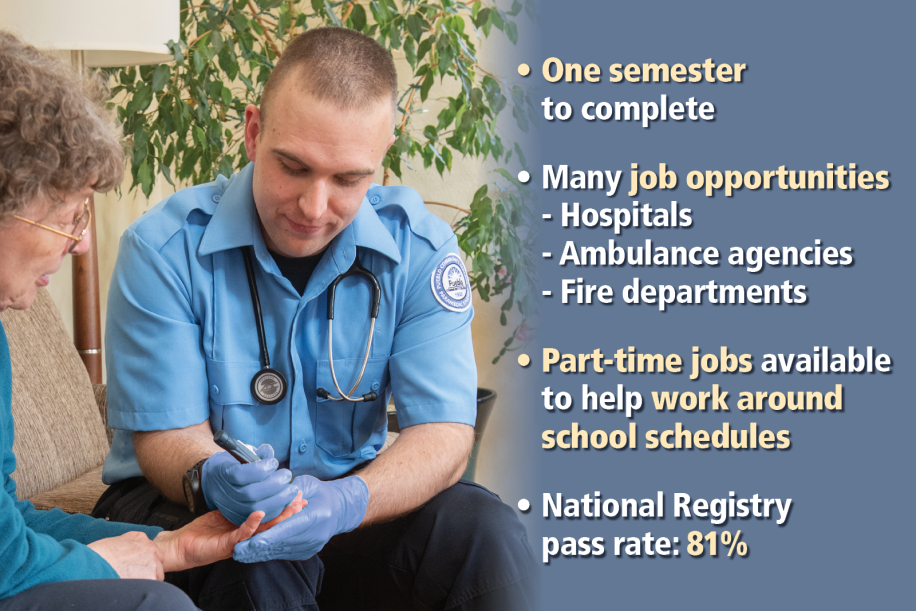 HEALTH PROFESSIONS
Health Information Technology
PERSONAL SERVICES
PUBLIC SAFETY/FIRE SCIENCE
BUSINESS
COMPUTER INFORMATION SYSTEMS
WELDING TECHNOLOGY
You Can Afford College 
PCC has the most affordable tuition in the region and offers the same quality courses you'll find at a four-year institution for a fraction of the cost. We also have more financial aid and scholarships than ever. It's worth it. You're worth it!
PCC Flex: Attend your Class either On Campus or Off Campus – You choose!
Our programs train you to be at the forefront of what's new--and what's next. We offer the course flexibility you need to fit your education into your busy life.
Do you learn best in a classroom or lab setting? Or, do you still prefer to have some distance? PCC is offering the flexible option to attend class face to face on campus off campus — wherever you choose — using our improved live, interactive online instruction where you attend classes at their regularly scheduled time but participate remotely instead of in a classroom.
You can even alternate between attending face to face or live online depending on what works best for you each day.
Missed a class? We've got that covered. Most courses are recorded for later viewing.